Join this training to share your own, and Joels experiences and get the best tools and proven processes to help change and improve in large scale or smaller organizations – we can practically guarantee that you will get energized and have a lot of fun as well!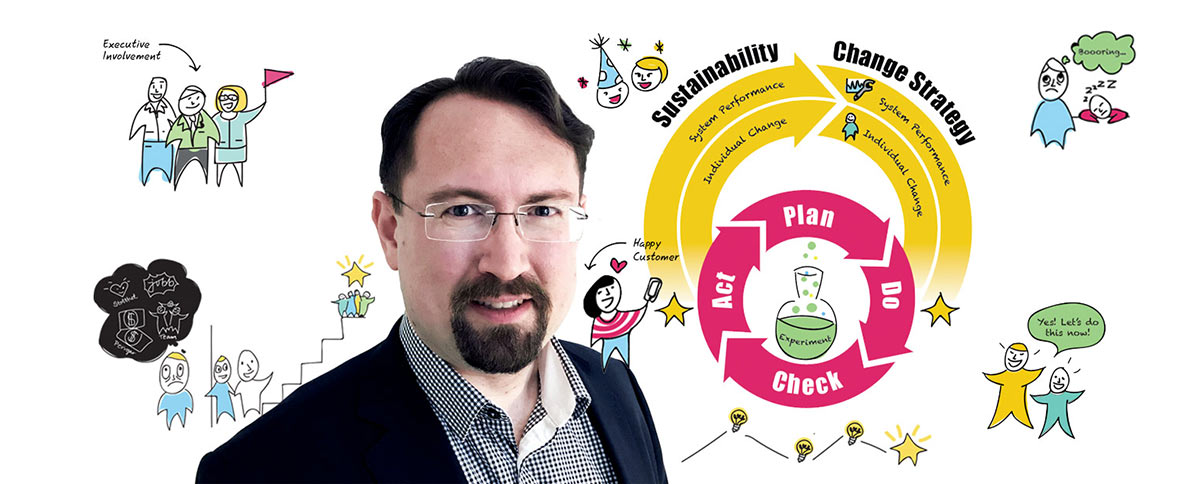 Do you recognize this situation?
Need to work strategically with improving lead times, quality, organization or collaboration between parts of the organization? Don't know where to get started?
The business domain is highly complex and there is no "one right solution"!
Wonder how to engage people to support this transformation?
With Agile Change Management you work in a structured and iterative way while using best practice from people-centered change management based on research.
Who this training is for
Practitioners who want to learn how to make change happen, e.g. :
Change leaders
Product owners
Agile coaches
Scrum masters
Line managers
Program/project managers
Team members
Methods and tools your team will learn through practical application:
Assess the change readiness of people and the change capability of the organisation
Define the problems and prioritize
Knowledge on how to handle resistance to change
Understand the process and baseline the process performance
Perform Root Cause Analysis
Do experiments based on hypotheses and move the knowledge threshold
Assert goal fulfillment with statistical significance
Sustain performance over time through ownership and motivation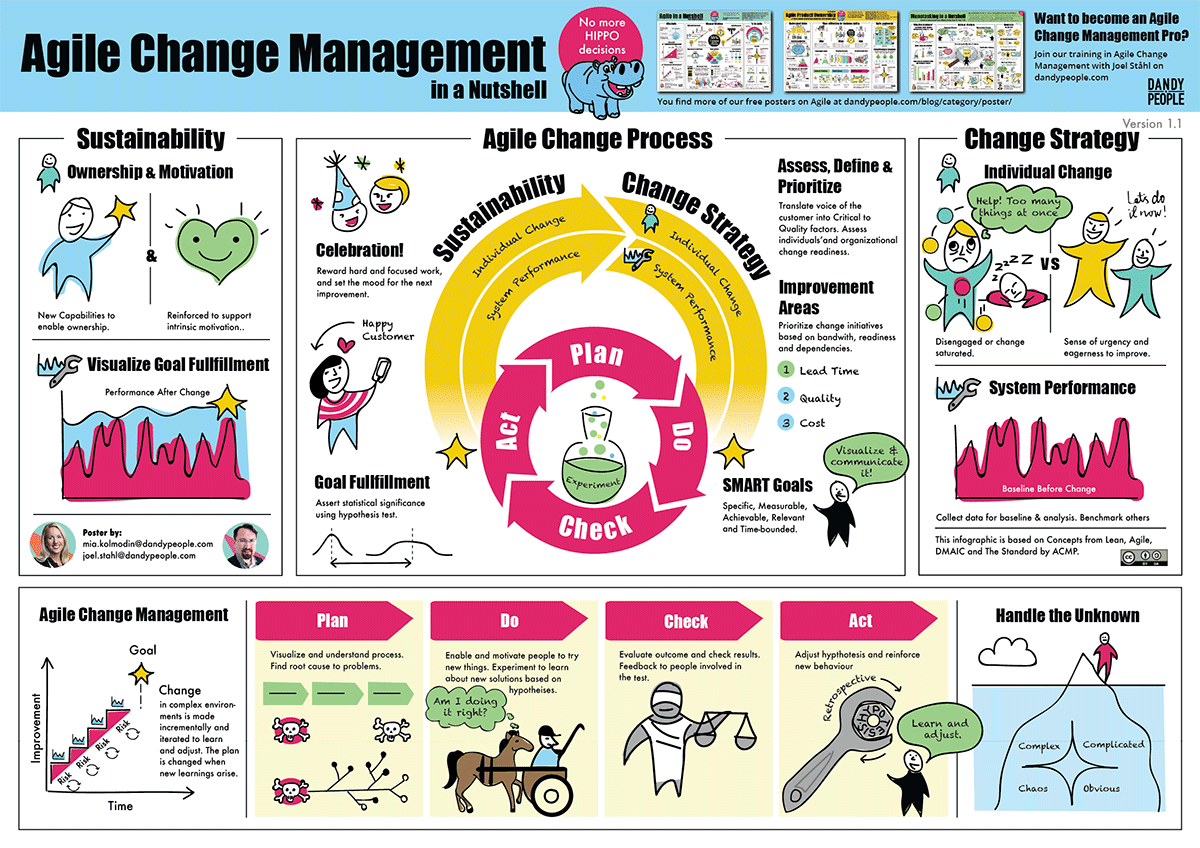 This training is based on the concepts in our Agile Change Management-poster. All students will receive a A1 poster at the training.
How you will learn it
This course is very practical in its nature. A mix of theory, smaller exercises and an end-to-end case study gives the participant a balance of understanding and experience of performing hands-on Agile Change Management.
Your Trainer Joel Ståhl
Joel Ståhl is a skilled and passionate trainer and Agile coach, author of the Wild Animals Lean Game and a Six Sigma Black Belt. He has deep knowledge in Change Management and large portfolio of methods & tools to use from Lean, Agile and Six Sigma. He has a proven track record of helping organizations, team and individuals to improve and deliver business value in product development as fast as possible as well as with as high quality as possible, even in globally distributed organisations. He has helped organizations to change and improve on all levels through building their own insights into proven methods, visualizing, adjusting for their situation, learning how to experiment and how the human side of change management plays its role.
Read more about Joel on his consultancy profile >
This training is suitable for teams. Thats why we give a rebate for teams with more than 3 people. Sign up more than 3 people and you get 20% off for all! It is also suitable for internal training to change ways of working and speed up cultural change across the organisation. We speak Swedish or English depending on audience.