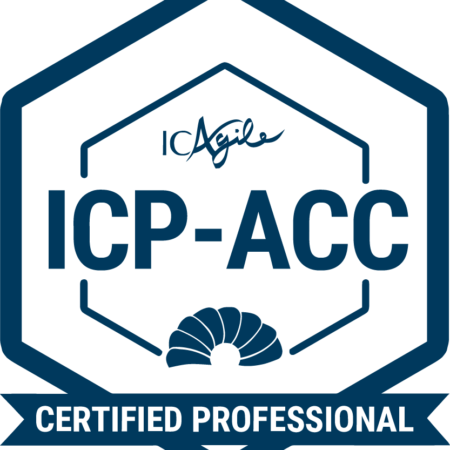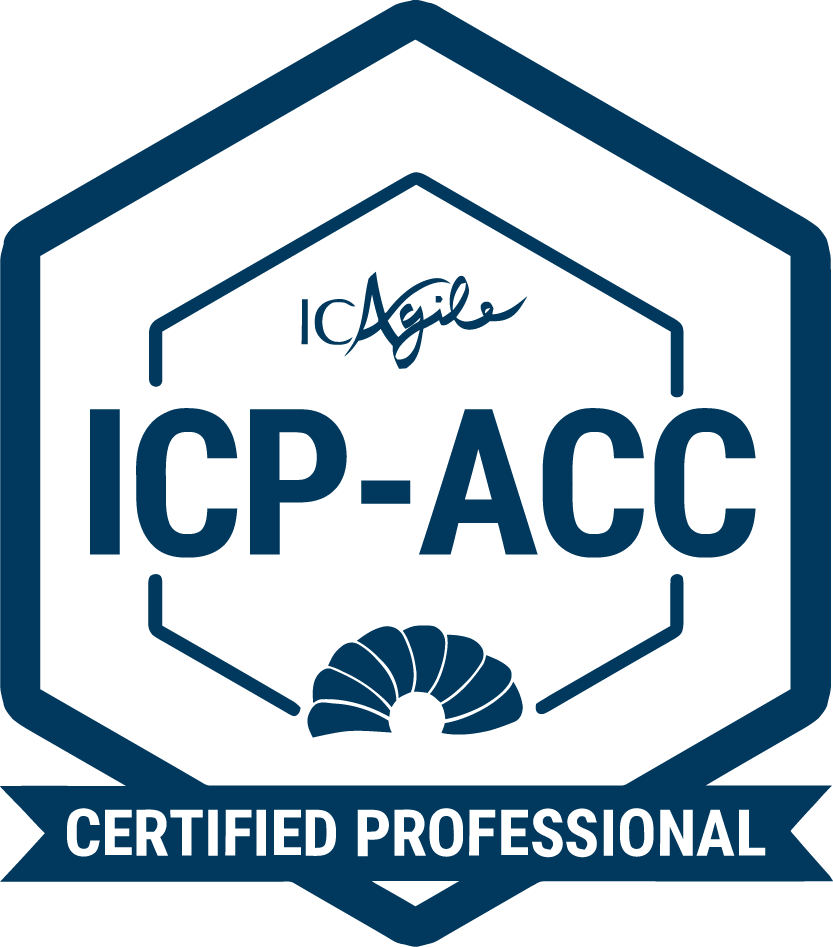 Gain professional coaching skills that will help your teams resolve blockers preventing them from success, and become an ICAgile Certified Agile Coach. Join this public ICAgile – Certified Agile Team Coach with Adventures with Agile, for the first time in Stockholm.
About the Training
Agile and Lean work where there are deep respect and consideration for people. However, often the behaviors we experience and sometimes exhibit at work are not in alignment with our own goals and the goals of the organization. This is what makes achieving agility so hard.
Professional coaching helps individuals and teams increase the transparency of their own internal and external blockers that stop them from being successful in their goals.
During this 5-day / half days, highly interactive, PowerPoint-free, ICAgile-Certified Agile Team Coach course with Adventures with Agile, you will learn specific professional coaching skills required to help others who are moving towards Agile ways of working. You will also gain the understanding and skills required to create a safe environment for meaningful collaboration and healthy conflict resolution within an agile team and be exposed to team dynamics and the role the wider organization system plays.
Each day you will get to enjoy a tasty breakfast, lunch, coffees, teas, and fruits – included as part of your registration fee. Plus following completion of the class you will access our regular coaching practice group, available exclusively for Agile Team Coach graduates to support your continuous professional development.
This training will lead to an ICAgile Certification.
What you will Learn
What an agile coach is and how this role plays out with your teams.
An introduction to neuroscience and why it's important as coaches we understand how the brain reacts when we're stressed.
Gain fundamental professional coaching skills and insights, like what powerful questions are and how to use them effectively, and one of the important tools for team and personal growth- giving and receiving feedback.
How to create a psychologically safe environment for your teams by looking at how to set up the team environment and help the team to know themselves and create a shared culture and vision.
How to conduct the coaching conversation including techniques to improve the way you listen, brainstorm, and help your client be effective with actions.
Why it's important to design a coaching contract with your team and stakeholders.
How to coach and mentor through different kinds of change.
How to coach toward high-performance and gain effective skills in encouraging team collaboration and trust and how to resolve conflicts.
A powerfully effective conflict resolution coaching tool not found anywhere else.
Connect with other participants/peers and exchange experiences firsthand.
Experience what it is like to offer and receive professional coaching and profoundly helpful it is.
Agenda
Team emotional intelligence
Defining agile coaching
The agile mindset
Achieving self-awareness
Coaching principles and patterns
Neuroscience and coaching
Conducting the Coaching Conversation
Goal and action-based outcomes
Presence and listening
Giving and receiving feedback
Powerful questions
Creating a psychologically safe environment
Understanding team development and team culture
Conflict resolution
Setting up the team environment
Creating a team kickoff/startup
Characteristics of an agile team
Coaching the journey towards high-performance
Understanding the change cycle
Working with Leadership
Contracting
Putting it into practice
Language
This training will be held in English.
Why Attend?
Acquire skills in professional coaching, create safe environments, and how resolve conflict.
Help your teams to resolve blockers that preventing them from success.
Stand pot from the crowd with the ICAgile Certified Professional Agile Coach certification.
Demonstrate that you have the skill set to do the work required of an Agile Team Coach.
Illustrate your commitment to professional mastery.
Designed by Certified Training from the back of the Room Trainers using research-backed adult learning techniques.
Facilitated by professional coaches with real-world experience working in agile transformations and agile teams across many different companies of all shapes and sizes.
Highly-reputable training provider backed by years of experience, industry-leading certification, and globally recognized trainers.
Access to full learning pathway from team to enterprise coaching (plus many other world-class training)
Who should attend
Executives, Managers, Team Leaders, Project Managers, Scrum Masters, Iteration Managers, Agile Coaches, aspiring Coaches, Product Owners.
Pre-requisites
This is an intermediate-level course for practitioners with at least 6 months of hands-on agile experience. You will build upon the experience you already have working with agile teams.
What you will receive
Printed and bound manual
Twenty-one hours of immersive in-classroom training provide you with unrivaled access to deep experiential learning, support, and practice to embed learning. Plus two sleeps helps the new learning sink in deeper!
Improved skills and knowledge that will enable you to mentor and coach teams
Enhanced competency and skill set to do the work required of an Agile Team Coach with the internationally recognized Agile Coaching Certification (ICP-ACC) from the International Consortium of Agile (ICAgile)
A tasty breakfast, lunch, coffees, teas, and water each day – included as part of your registration fee
Membership to the global Agile team Coach class community provides a rich ecosystem for support, learning, and sharing experiences post-class
Access to in-person and virtual coaching practice to support your continuous professional development in coaching
Membership to Adventures with the Agile community for organizational change and agile
Certification
ICAgile Accredited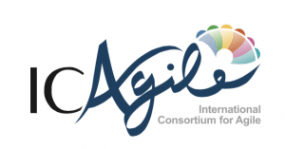 The Agile Team Coach course is accredited by the International Consortium for Agile (ICAgile) as fulfilling all Learning Objectives in the Agile Coaching track. After successful completion of the Agile Team Coach course and assessment, you will receive the ICAgile Certified Professional-Agile Coaching (ICP-ACC). This continuing education certification is a key step toward achieving the ICAgile Expert-Agile Coaching (ICE-AC), the industry´s first competence-based certification. There is an ongoing assessment throughout the class as well as a practical assessment at the end of the course that you will need to pass. As long as the trainers believe you have demonstrated competence that you have understood the learning objectives and you do not miss more than 1 hour of the course then you will receive the certification. The certification is included in the price of the course. Following the class, you will receive an email from ICAgile with your Certification.
Endorsed by the Scrum Alliance
By attending this course you will be eligible to earn up to 15 Category C SEU Points.
About the Trainers

David is a coach, mentor, trainer, and author. He has coached a variety of individuals and companies (ranging from start-ups to traditional organizations) over a range of industries (including wine, travel, health, fashion, government, automotive, and finance).
David has a post-graduate certificate in Business & Personal Coaching from the University of Chester, is certified by the International Coach Federation as a Professional Certified Coach, and is one of only two people in the UK with both CSP (Certified Scrum Professional) and KCP (Kanban Coaching Professional) certificates.
David is heavily involved in the Agile and Lean communities: he founded the London Agile Discussion Group, Agile on the Bench and London Lean Coffee and speaks at conferences and events around the world.
He has global sales of his workshop game, ('Iterative Incremental Big Bang'), is the author of 'Scrum 101: the most frequently asked questions about Agile with Scrum' and is currently working on a new book: a fictional story explaining the user-centered design.
Duration/Accommodation
Duration: 3-days
Dates: 25-27 April
Accommodation: Långholmens konferens, Stockholm
High Praise for this Course
"Great course. Loads of techniques and tools for coaching would recommend to anyone calling themselves an agile coach" Graham Ingram – Agile Coach
"I am really pleased to have taken part in this Agile Team Coach Training. The content, structure, ideas, exercises, and opportunities to practice during the day made a huge difference in my agile journey" Luciano Correa – Scrum Master
"Informative and interesting throughout. The trainer is a seasoned professional who got across quite a lot of information in a short period of time!" Bernard Mensah – Software Engineering Manager
"Really good for learning or consolidating knowledge of agile to a level that enables me to go forward as an agile coach and consultant" – Caitriona Kavanagh – Business Analyst
"I recommend this course to all agile coaches in or new to this role. A good way to learn about all the techniques to be a good agile coach" Niko Deflem – Agile Coach
"Professional, practical course to develop and agile coach. A must for everyone who wants to do agile coaching" Benedicte Fjellanger – Manager
"Excellent course delivered by a professional, knowledgeable and friendly trainer" – Mike Crook – Agile Coach
"Love the trainer's delivery of the ICP-ACC course. Plenty of pictures, information, practice, moving around & FUN!" – Vijay Padmanabhan – Agile Coach
"A very well designed and delivered training program full of hands-on exercises to aid learning" Kavita Gupta – Agile Coach
"Brilliant training on agile coaching that brings in the needed skills to effectively coach agile teams" Ana Isabel Rafael – Agile Coach
"3 days of training not only provides insights into the different components of an agile coach but can also help develop a better understanding of the root causes of many common business challenges" Giulia Agostinucci – Management Consultant
"Fun, engaging, comprehensive and above all useful. The trainer was brilliant" Jim Wylie – Agile Coach
"Highly recommend this for anybody considering or already in an agile coaching role" Barry Sayers – Agile Coach
"If you think you know what agile coaching is you are probably in for a surprise! After this course, your ability as a coach will be strengthened and renewed" E. Daleng – Director of Agile Business and Collaboration
"Action-packed course in a great format that truly made the terms Agile and Coaching clear to me"
"I loved the course. This is one of the best courses I have participated in during my 25 year long working career"
"The best training so far in my life!" – J.Larsen – Project Manager
"Amazing trainer; draws connections in teams, introduces concepts in an engaging way, gets you to practice them and reflect. Finally, they help you summarise and contextualize what you have learned." D.Rahman – HR Consultant
"Fantastic course, great variety, and great delivery. A useful, practical training that exceeded my expectations." M.Swansborough – Agile Coach
"A great trainer, and provided a very relaxed and light-hearted environment to learn a large number of very useful techniques and concepts. It has provided a lot of food for thought and lots of possibilities for further learning" M.Ravenscroft – Team leader/senior developer
"Jammed full of great information, fantastic people and the trainer is a fun and inspiring leader" – Mat Stoker – Delivery Manager
"I loved this course. If nothing else (and there were loads else) I now have started to understand what it means to be an agile coach and that it is so much bigger and challenging than I ever thought. Thank you so much" – Judith Burchasolt – Agile Delivery Manager
"Training was great even for people that already have experience with the coaching they will learn new things, techniques and learn from others in attendance" – Tatiana Bacalin – Agile Coach
"Creative, interactive, fun, flowing course. Amazing space of creativity, humility, true servant leadership nature of facilitating and leading" – Alexandra Rodrigues – Agile Coach
"Recommended for every team lead, scrum master, agile coach, in transition role" – Mirna – Lead
"Probably the best training I have been to ever! An explosive potion of theory, practice, tools, and reflection and great facilitation. High paced, demanding and extremely useful. Exhausted and Happy!" Annette Kristin Bø Andreassen – Program Manager / Agile Coach
"This is a deeply profound learning experience that has changed my view on people around me and how I relate to them" – Espen Sjøvoll – Agile Coach
"If you want to improve yourself and the people around you, take this course" – Thomas Stangnes – Manager
"I came in with no knowledge in coaching and the trainers were able to give me that knowledge and skillset in coaching" – Sylvie Alembong – Scrum Master
"Highly recommended for Scrum Masters, POs, who aspire to help their teams to be truly agile" – Karthiga Sethuraj – Scrum Master
"Genuinely life-changing" Michael McGreer – Enterprise Agile Coach
"A must for every Agile Coach" – Rodrigo Corral – Agile Coach
"The trainers are experts in their field and clearly passionate about coaching. They will ensure you get the most from the class and give constructive advice to make a lasting impact on your coaching role." – Julian – Senior Agile Coach
"Fab course, excellent trainers. Learned loads of new things, re-learned old things." – Steven Limmer, Delivery Manager
"If you're thinking about hiring an Agile coach or are about to become one, do this course first." – Jaedan Edman, Business Transformation Consultant
"An awesome 3 days packed full of content & exercises. Exhausting yet completely immersive." – Jeff Tsang, Scrum Master
"Extremely interactive and content-driven. Perfect for internal or external coaches in organizations." – Thara Pathi Tandon, Transformation Leader
"An enrichment for every Agile minded person." – Marc Van Der Haas, Agile Coach
"Eye-opening course would highly recommend for all Agile coaches." – Asif, Agile Coach
"Phenomenal trainers, a wealth of experience and amazing tools to take away & apply immediately at work. Brilliant 3 days – thank you!!" – Kim Greenwood, Agile Coach/Scrum Master
"This course is valuable to anyone interested in improving their coaching skills, understanding team dynamics and learning it by doing it! Thank you for the great class!" – Dana Pylayeva, Agile Coach
"The trainer knows & delivers the content exceedingly well. The topics are delivered with significant time & depth to be effective and not boring." – Joe, Scrum Master
"For a delightful blend of theory + practical applications look no further than this engaging course." – Sean, Scrum Master
"This course is an immersive experience, where you can't get bored and always have fun on every topic." – Amy, Agile Coach
"Fantastic 3 days & an experience that will stick with me for years to come." – Liam, Senior Consultant
"I wish I had done this training about 3 years ago!" – Jim, Agile Coach
"Fantastic, fun & engaging course that I'd recommend to anyone who wants to better understand their people and the workplace." – Chris, Senior Consultant
"This was a thoroughly rewarding course which forced me to step outside of myself and think about what I can change and do differently to bring out the potential in those I work with and the teams I am a part of." – Amber, Manager
"This course has opened my mind to the way I think, listen and respond. I believe it will significantly change how I work with others." – Jocelyn, Senior Manager
"Breaking the boundaries of thinking. An eye-opener." – Nisha Balwatkar, Scrum Master
"I highly recommend this course for anyone who manages multiple Agile teams. It provides relatable and realistic tools that I can put into practice immediately." – Diarmuid Delaney, Software Application Manager
"A truly inspiring practical course that can help you in work and in your personal lives." – Pedro Norte, Agile Coach
"Amazing and very interactive course, I learned so much and I am really excited about what I can put into practice – thank you, trainers!" – Sarah Graham, Agile Coach
"This is a MUST course for everyone that wants to develop coaching skills. Awesome tools and techniques to help others." – Ricardo Grandão, Scrum Master
"Absolutely brilliant course – it should be made mandatory for all people/project/agile managers. Inspiring, empowering, educational." – Rozalia Jaki, Executive Producer
"Genuinely transformative on every possible level. Be sure to learn a lot from the trainers, the group and yourself. Worth every penny." – Michaela Broeckx, Agile Coach
"Excellent training has completely opened my eyes to what it really is to be an Agile coach." – Niamh Woodcock, Agile Coach
"Absolutely excellently delivered course – a masterclass in facilitation and coaching. The content was superb and the vibe in the class on all three days was phenomenal. Thank you."
"I am a happy, enthusiastic Scrum Master and I have to say this makes me realize where my next step in my career journey will be. I loved this training so much and I feel a better person now! Thank you to the AWA amazing team!" – Bianca Schobel, Scrum Master
"I read the testimonials on the website before booking and my cynicism was totally unfounded. It was fantastic and inspiring." – Claire Coulson, Scrum Master
"This has had a significant impact on both my career and my life!" – Mike Ferrie
"Genuine coaching course from a genuine coach, highly recommended." – Mike Horwath, Agile Coach
"This training helps a lot, a very good trainer. The material given is very helpful. I can't wait to really implement it in real life." – Anna, Scrum Master
"This Agile Team Coach Training was exceptional. The trainer was fantastic – they led the 3 days with such skill; the depth of experience was clearly evident. Loved this course." – Denise McClintock, Scrum Master
"The trainer delivered the content superbly. The course was engaging & eye-opening." – Jason Taylor, Agile Coach
"This course helps you be the coach you imagined you'd become." – Robin James, Enterprise Agile Coach
"Illuminated gaps in my knowledge & skills then filled them with practical examples and demonstrations." – Chris Davey, Scrum Master
"I would recommend this course for any Org that are serious about delivering max value from teams with Agile." – Derek O'Reilly, Delivery Lead/Agile Coach
"The Agile Team Coach training is the perfect foundation for becoming a better coach. It provides tools, methods, and ideas that I will be able to use tomorrow. The safe environment and small groups are a perfect place to practice and receive immediate feedback. Sharing experiences and learning from each other is an invaluable bonus." – Marie Englund, Scrum Master
"Awesome course learned a lot of new concepts and also a bit more about myself. Definitely recommend to those who want to learn more about how to improve teams and themselves." – Miguel Pedro, Product Specialist
"This is an excellent course for anyone who is an agile coach or moving towards incorporating agile coaching into their own role. It fills the gap between a traditional coaching course and the Scrum Master course, linking them together." – Jackie Sherwin, Product Owner / Coach
"If anyone is in any doubt about the importance and power of an agile coach – attend this course!" – Noel Warnell, Agile Coach
"This training separates itself from other providers by putting the attendees at the center and wrapping the content around them to create deeper insights." – Daniel Millbank, Scrum Master
"Wonderful, amazing. Really gave me some awesome tools/techniques and shifted my whole mindset. 5 stars!" – Cait Pelly, Scrum Master
"A really great course that has given me the confidence to give people space (silence) to work out how to reach goals." – A. Soddart, Delivery Manager
"This is the first training course I haven't fallen asleep in. Every minute of the course was engaging, informative and fun." – R. Jarrat, Delivery Manager