Flow is the optimal state of high performance. This it the training for you who want to gain skills and knowledge in how to reinvent the organization to become truly Agile, from C-level to team and individual.
Flow is a new concept on the cutting edge of Business Agile leadership and has delivered over $125 million in value during the past three decades for clients in the US, Europe and Asia.
Flow will help you achieve and sustain higher levels of performance individually, as a team; and, as an organization. That is the purpose and goal of this preparation course.
Who should attend?
Enterprise Agile Coaches
Agile Coaches
Team-level Agile Facilitator / Scrum Master
Agile Project, Program and/or Portfolio Manager
If you want to deliver exceptional value to your teams and organization, then this course is for you
You will learn
How to reshape and create a sustainable, high-performance culture for yourself and your teams within your organization
Find out how to boost your productivity with Flow and how it is your road map for your successful transformation to becoming truly Agile
Course Outline
This course is a highly interactive workshop and it prepares the participant to use Flow in their daily work as well as to become certified as a Flow Certified Professional (FCP). Attendees will receive everything they need to successfully become an FCP and the syllabus for this course includes:
The Flow Formula
Vision – VSPT
– Cascading Vision
– The power of the One Thing
The 4D Model
The 4R Model
The Aha! Curve and Transformation
Using the I – We – It – Its leadership lens
– Used when Scaling Agile
– Used with Enterprise Agile / Flow Coaching
Where and when is this training
New dates coming up soon!
This training will be held on five consecutive Tuesday evenings 5PM – 8PM in Stockholm at Dandy People´s HQ, Kungsgatan 8, 2nd Floor. Dinner is included.
The Book
We define Flow as "The state of optimal performance achieved by applying a clear, consistent, persistent and unified Vision at all levels of an organization" in Chapter 1 of our new book (Flow). In other words, Flow is "The optimal state of high performance," as we conclude Flow in Chapter 9.
Dr. David Rico, Lean & Agile Technical Leader at Boeing Cyber Solutions had this to say:
"I recently attended Flow training with Andrew and Ted. I came in a skeptic and went out a believer. They are on to something important and useful not only for the Agile community, but also for the entire business community. It is my belief that their book describing utilization of the Unified Vision Framework will have a 'Crossing the Chasm' or 'Tipping Point' level of impact. I am proud to be a Flow Certified Trainer and prouder still to be at the front end of a management revolution involving Flow."
Dr. Daniel Burrus, NY Times best selling author ("Flash Foresight" and "The Anticipatory Organization"), also recently shared:
"I would like to recommend Flow: Getting Everyone Moving in the Right Direction … and Loving it. It shows how individuals, teams, and entire organizations can create and sustain high-performance using the Flow frameworks, methods, and practices. It is full of case studies of street-level business agility delivered in projects across the United States, Europe, and Asia with powerful results and increased productivity of 300% to 500%."
Course Facilitator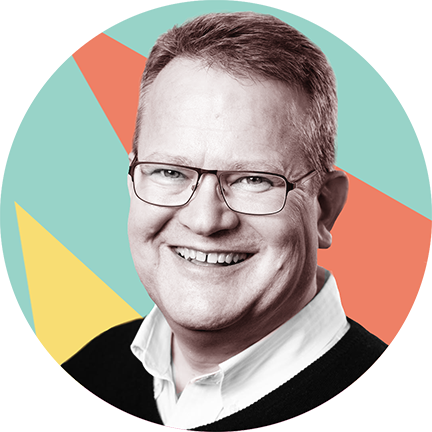 The facilitator / trainer for this course is Andrew Kallman, MBA and he is a recognized Flow trainer both in the Agile (FCT, FCP, CSP, CSM, AHF) and project management (PMP®) communities in Europe, Asia as well as in the US. He is the co-author of the following two books:
Both Flow and Nehemiah Effect embody the Agile value of "uncovering better ways of developing software" by helping individuals, teams and organizations achieve and sustain high-performance.
Read more about Andrew Kallman