In this free webinar Mia Kolmodin and Kari Kelly introduce the brand new Agile Leadership Team in a Nutshell Poster that will be released the same day. They will take you through the foundations of an Agile Leadership Team as well as give you tools to help you set up effective leadership teams on different levels in any organization. They will advise you on how to best foster collaboration to optimize flow and creativity to unlock and unleash the potential of agile teams across the organization
What will you learn?
Four functions of an Agile Leadership Team
The 7 Conditions of an Effective Agile Leadership Team
How to form a team in 10 minutes
Five common mistakes when forming an Agile Leadership Team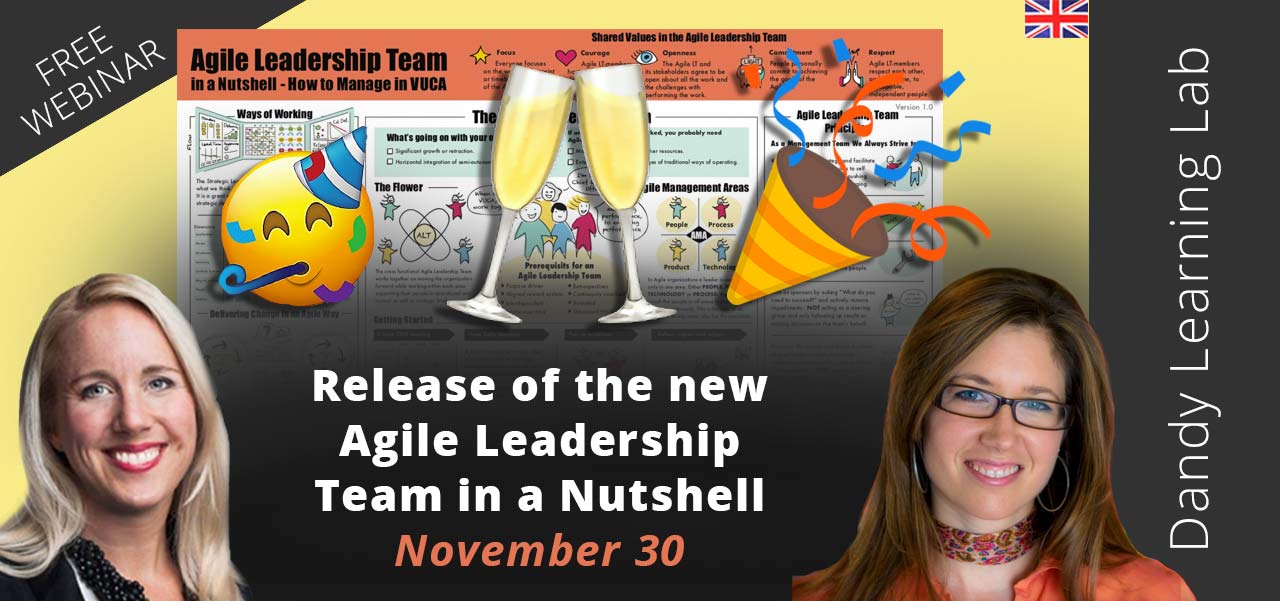 When and where?
This is an online webinar. We will use Zoom to broadcast, so please make sure you are properly set up before we start – we don't want you to miss out on any juicy knowledge.
Next event: November 30
Start time: 18.00 CET
Duration: The presentation is approx. 45 min. There will be an additional 15 min at the end open for questions.
Who should join this event?
Leaders and Managers on all levels, Executives, Anyone who wants to learn more about Agile Leadership Teams.