In the world of today speed and flexibility is even more important than ever before. Unfortunately, this is the opposite of what our organizations have been constructed for.
Too often we find our self stuck in organizations with structures constructed to control instead of giving flexibility. We can't collaborate with the people we need to, or talk to customers when we want to, or make the decisions we need to deliver value – even the workplace environment is often constructed against our needs. Managers might think they don't have the capacity to pursue new ideas, or perhaps even not the right people – this is not true. You have all of that, but you prioritize the illusion of control instead of making use of the collective intelligence in your employees.
Agile values and principles are a great way to unlock the collective intelligence in any organization to enable innovation and awesome people – when used across the organization we call it Business Agility.
In this presentation, Mia will share ideas and examples that enable Agile change and Agile ways of working, making any organization high performing by removing hindering structures and empowering the employees to deliver customer- and employee value.
When and where?
May 27th – The webinar is in English – Free Signup here >
After the signup, you will receive an email with the link to the webinar.
15.40 – 15.50 – You make your cup of coffee and get comfy on your sofa.
15.50 – 16.00 – Hi and welcome!
16.00 – 17.10 – Webinar and questions.
For who?
Leadership (No matter what discipline or level)

Anyone who wants to innovate and work customer-focused to deliver continuous customer value

Executives who want to lead an Agile and user-centric organization and outsmart competitors
Bring your curiosity and an open mindset!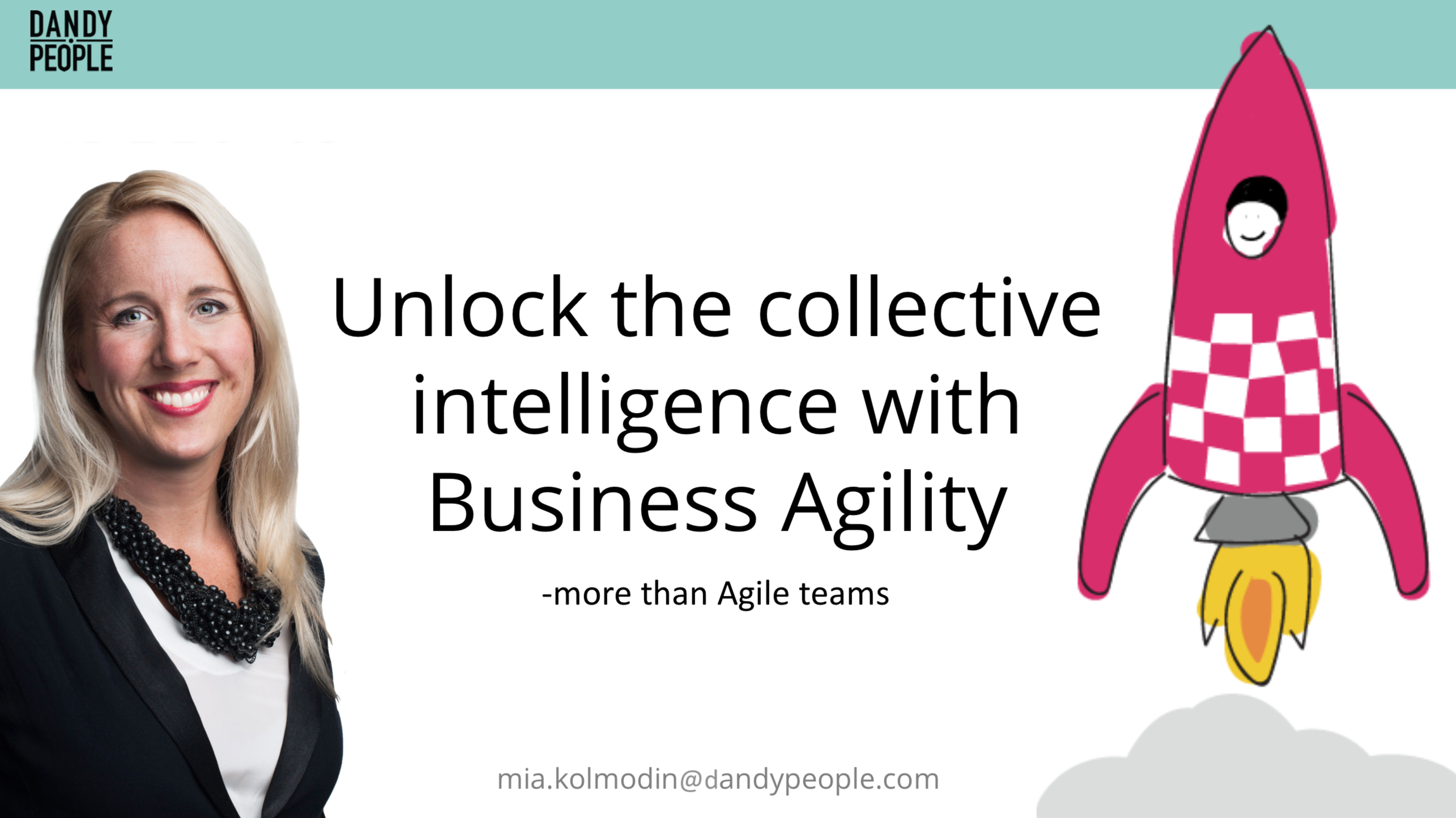 Om du skulle vilja att vi håller det här seminariet hos er internt så kontakta gärna rosemarie.andersson@dandypeople.com
A warm welcome from the Dandy Acceleration team!