Discover how to get the most out of Agile teams. This training is a experienced based training, like all Dandy People trainings. It can be held in English or Swedish depending on audience, and as internal training in your organisation, but also as open trainings at Dandy people.
Agile principles can give us a great roadmap on how to work towards a joint goal, but it doesn't mention HOW a team develops or WHAT it needs to become highly effective, or for that matter what kind of leadership is needed at different group phases. Often we need to practice the skills and competencies needed for facilitation and new models of collaborative leadership. Here you can do so in a fail safe environment.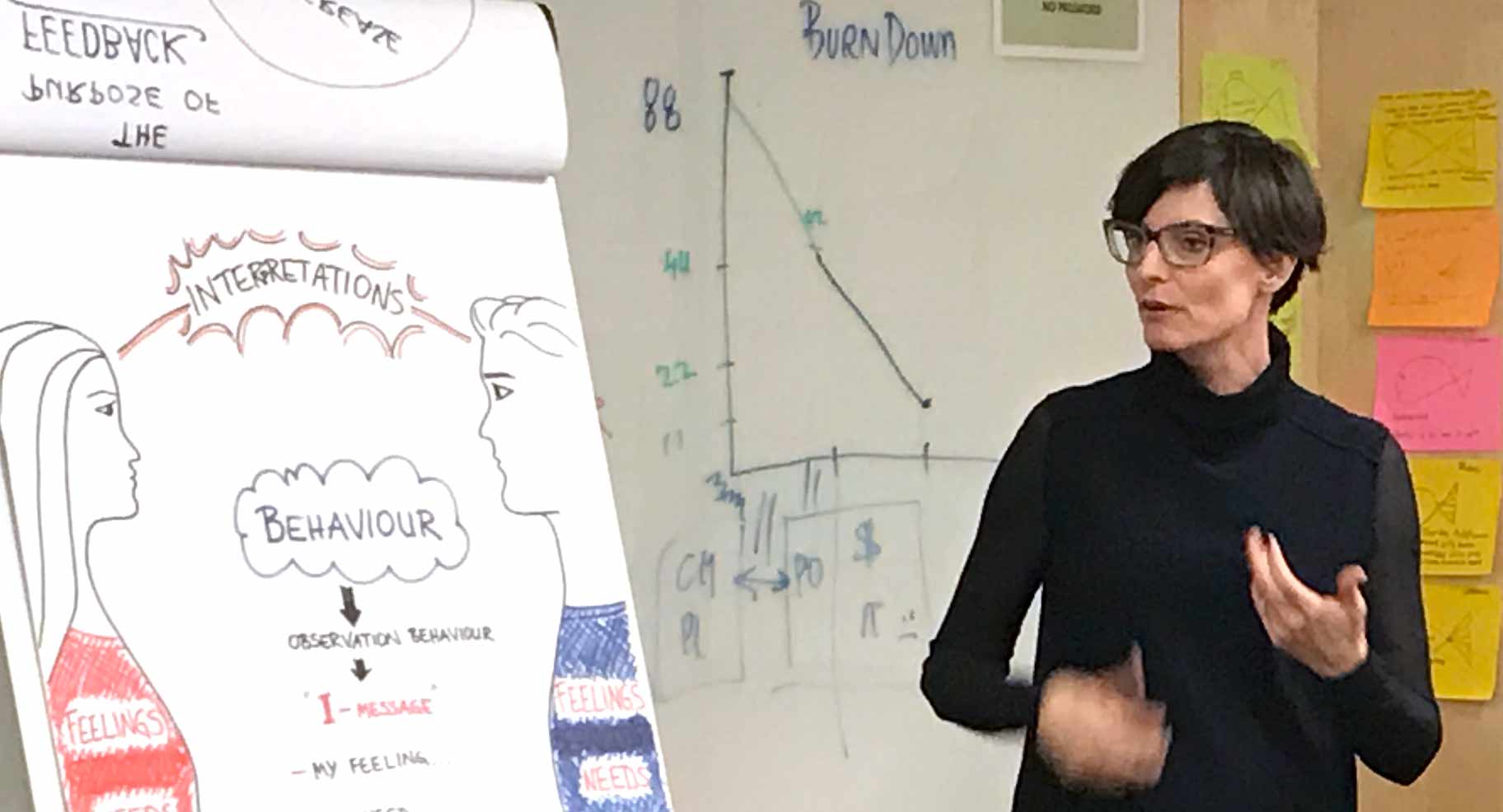 Purpose
This course helps you understand why some teams fail and others succeed while working with Agile, and how you as a leader can facilitate high quality sessions that helps your team develop into a highly effective state.
For whom
You probably now Agile methods well already, but do you have the skills to get the most creativity out of your team, handle conflicts and create trust, learn from mistakes and keep up motivation?
Roles
that this course can be helpful for:
Team Leads

Scrum Masters

Agile Coaches

Product Owners

Managers

Project Managers
Format
This 2-day hands on training has been designed for Agile leaders who want to develop and practice their facilitation skills.  Participants will practice how to facilitate Agile rituals, participate in and reflect on group dynamics and develop their core facilitation competencies in order to create effective autonomous teams built on trust, openness and clear communication.
Outcome
Some of the key outcomes from this course is:
Become aware of your personal facilitation competencies and reflect on how to improve them

Understand team dynamics and how to build effective teams (Susan Wheelan, IMGD)

Practice the facilitation of Agile processes

The importance of visualisation

Expand your own knowledge of facilitation techniques and approaches

Working on agile facilitation cases and getting feedback from other participants

Understand and practise the basics of collaborative leadership and self-organisation