This training is also suitable for internal training and can be helt at your location. We speak Swedish or English depending on audience.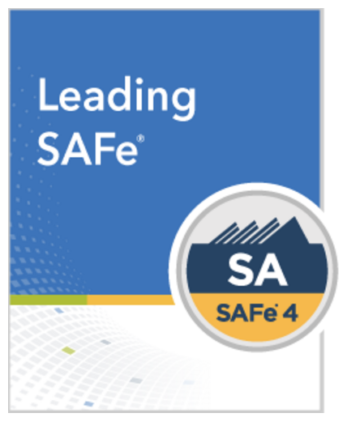 Dandy People are proud to be able to offer this two-day course teaches the Lean-Agile principles and practices of the Scaled Agile Framework® (SAFe® ). You'll learn how to execute and release value through Agile Release Trains, how to build an Agile Portfolio, and how to lead a Lean-Agile transformation at enterprise scale. You will gain an understanding of the Lean-Agile mindset and how to apply the principles and practices of SAFe to support Agile teams, programs, program portfolio management, and to coordinate large Value Streams.
Attending the class prepares you to take the exam and become a certified SAFe®
Agilist (SA). Associated Certification: SAFe Agilist (SA)
The following individuals will benefit from this course
Executives and Leaders, Managers, Directors, CIOs, and VPs
Development, QA and Infrastructure Management
Program and Project Managers
Product and Product Line Management
Portfolio Managers, PMO, and Process Leads
Enterprise, System and Solution Architect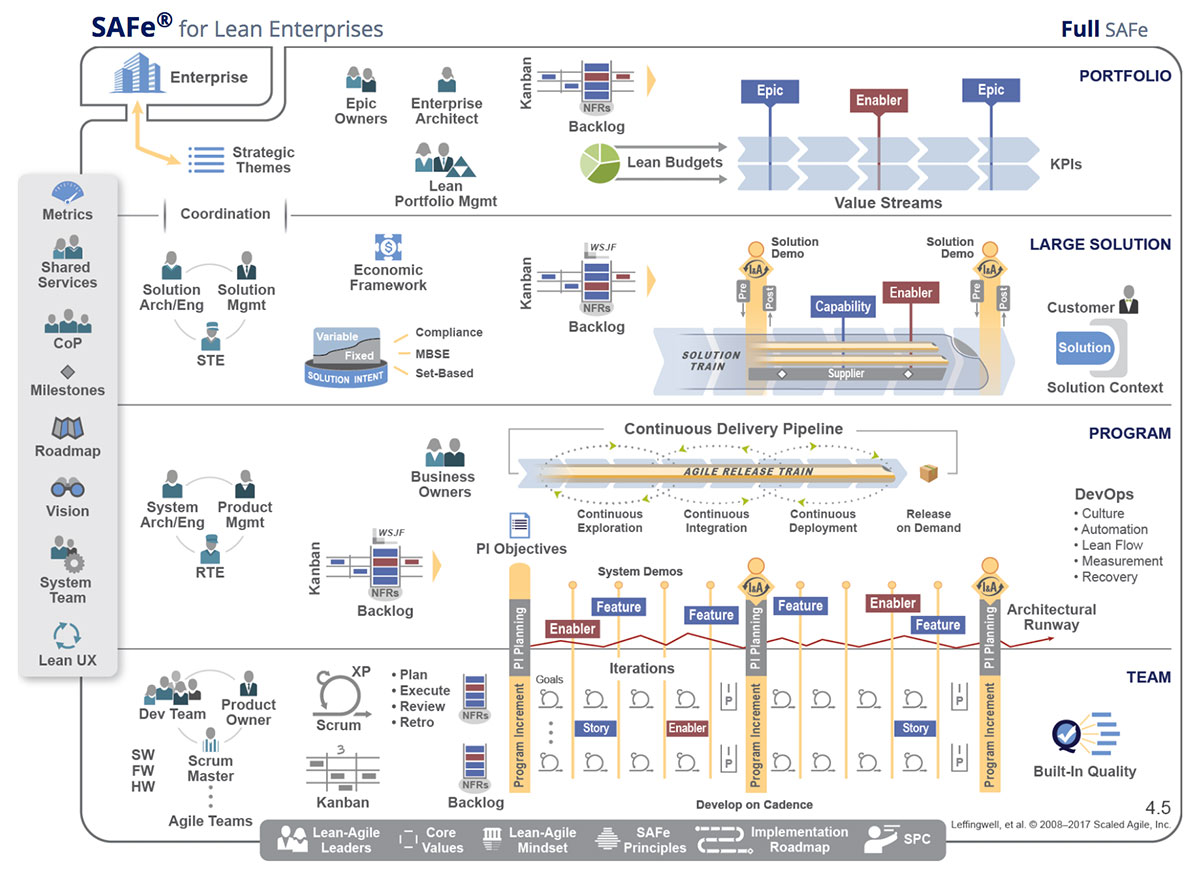 Learning Goals
To perform the role of a SAFe® Agilist, attendees should be able to:
Apply SAFe to scale Lean and Agile development in the enterprise
Recognize and apply a Lean-Agile Mindset and principles
Continuously explore, integrate, deploy, and release value
Empower with a Lean Portfolio
Coordinate the development of large solutions
Enhance their Lean-Agile leadership skills
Support a Lean-Agile transformation in their enterprise
Topics Covered
Introducing the Scaled Agile Framework (SAFe)
Embracing a Lean-Agile Mindset
Understanding SAFe Principles
Experiencing Program Increment (PI) Planning
Exploring, Executing, and Releasing Value
Leading the Lean-Agile Enterprise
Empowering a Lean Portfolio
Building Large Solutions
What Attendees Get
The class registration includes:
Attendee workbook
Preparation and eligibility to take the SAFe® 4 Agilist exam
One year membership to the SAFe Community Platform
Course certificate of completion
Attendees must attend both days of the course in order to be eligible for the exam.
Prerequisites
All are welcome to attend the course, regardless of experience. However, the following prerequisites are highly recommended for those who intend to take the SAFe® 4 Agilist (SA) certification exam:
5+ years' experience in software development, testing, business analysis, product, or project management
Experience in Scrum
Read more: http://www.scaledagile.com/leading-safe/
Your Trainer Martin Teljeby
Recent years I have been involved in introducing SAFe, and running SAFe educations, finding out how to adopt the framework to fit teams who need to align and collaborate for maximizing value deliveries. When scaling Agile you can choose to use a complete framework (as SAFe) or identify good practices from SAFe or other Scaling frameworks as LeSS to add just the structure that is needed. I can help explore and experiment to find what is helpful for you.
Last 10 years I have supported Agile transformation in various roles, first as Development manager, supporting my development team to adopt Agile and Scrum. After this I have supported Lean transformation as a change driver and last years I have been Agile Coach supporting managers and organisation in their Agile transformation efforts.