Have you ever asked yourself:
Why was my delivery late?
Why did the software crash at the customer site?
Why was the customer upset?
With Root Cause Analysis you work in a structured way to find actionable improvements through learning about the actually contributing factors to significant incidents – while keeping it people-friendly and avoiding blame-games!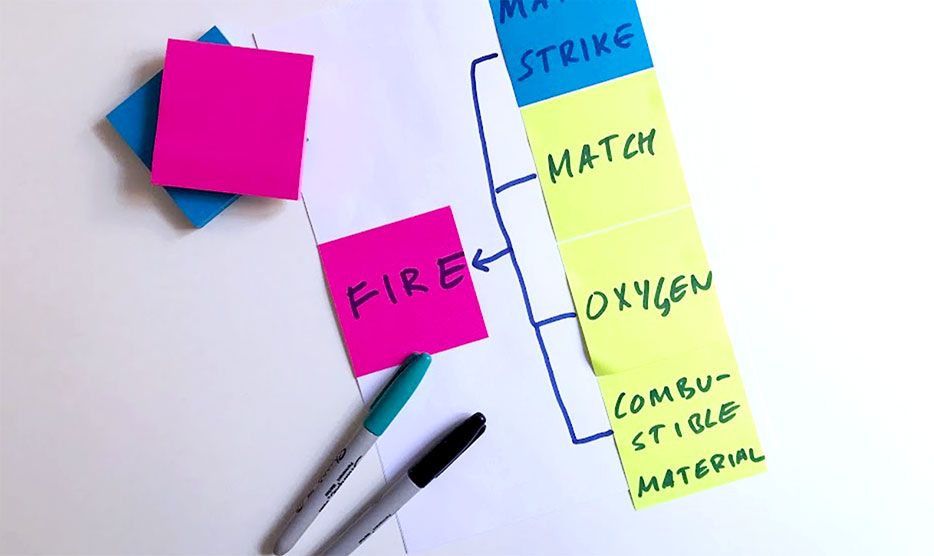 Who this training is for
Practitioners in highly complex environments that want to be able to analyze, learn from and act on significant events.
Product owners
Agile coaches
Scrum masters
Line managers
Program/project managers
Team members
What you and your team will learn
Defining the problem (primary effect)
Cause and effect relations.
Actions and conditions.
How to build a cause and effect tree – and when to stop building it!
What is a root cause – making it actionable!
How you will learn it
This course is very practical in its nature. A mix of theory, smaller exercises and an end-to-end case study gives the participant a balance of understanding and experience of performing hands-on Root Cause Analysis.
Previous training occasions by Joel Ståhl. Trained 400+ people in:
Guildford, UK, 2016
Beijing, China, 2016
San Jose, California, 2014
Stockholm, Sweden, 2013-2016
Joel Ståhl is a skilled and passionate trainer and Agile coach, author of the Wild Animals Lean Game and a Six Sigma Black Belt. He has deep knowledge in Change Management and large portfolio of methods & tools to use from Lean, Agile and Six Sigma. He has a proven track record of helping organizations, team and individuals to improve and deliver business value in product development as fast as possible as well as with as high quality as possible, even in globally distributed organisations. He has helped organizations to change and improve on all levels through building their own insights into proven methods, visualizing, adjusting for their situation, learning how to experiment and how the human side of change management plays its role.
Read more about Joel on his consultancy profile >