Join a Fun and Free Community that explores Agile Together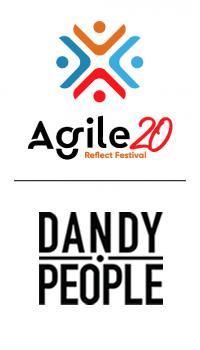 Come be part of a vibrant community that takes deep dives into Agile methods and practices with the Agile coaches from Dandy People! You'll get hands-on experience with Dandy People tools and increase your Agile coaching capabilities together with other participants from around the world. The best news is that you can hop-on-and-off at any time you like.
The Next Dojo: February 17th, 2021

Next Dojo Topic: Overcoming Stress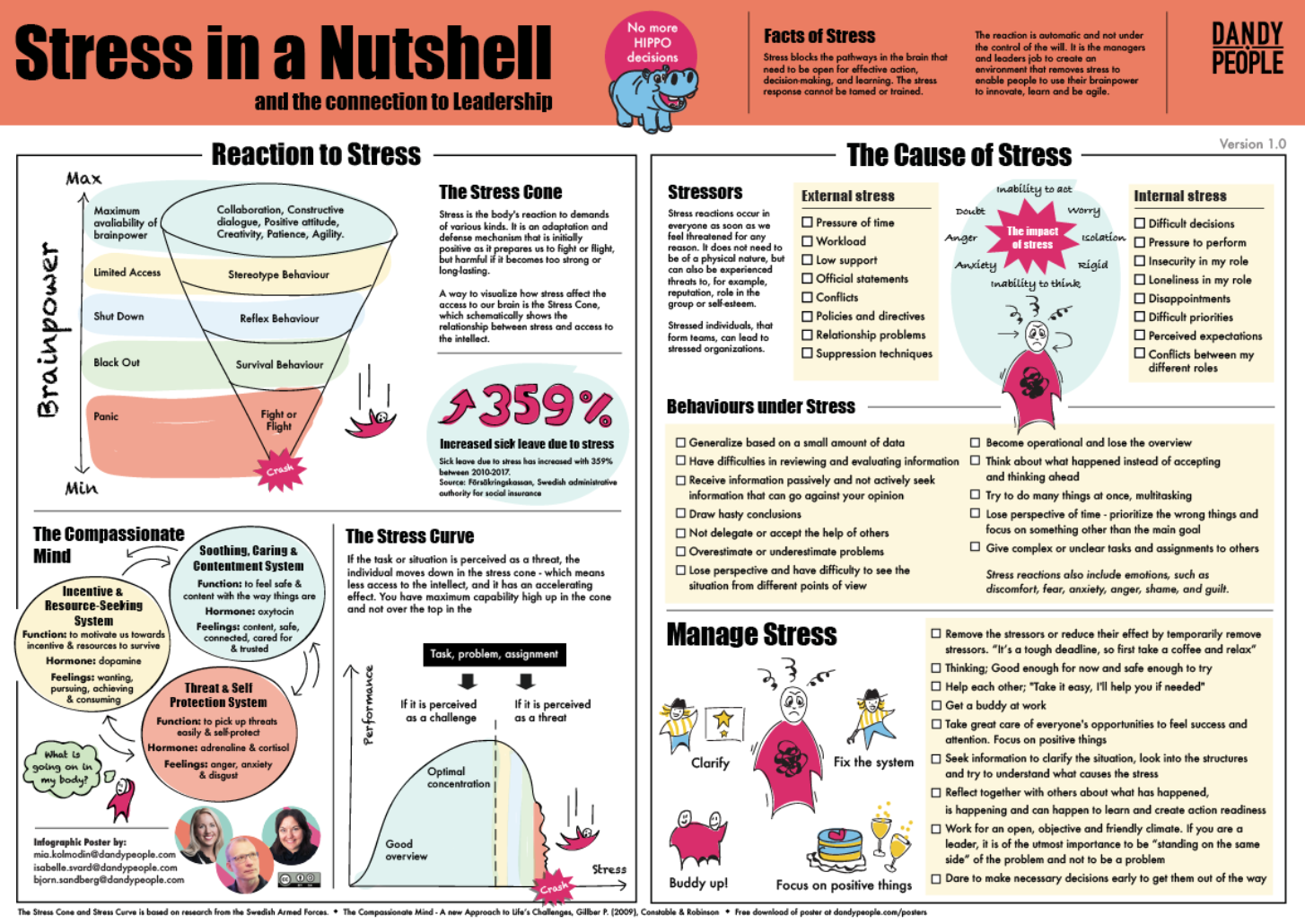 In this next workshop, we will look into the different practices for removing stressors or reducing their effect and how to coach leaders to become a safe haven for development and achievement, not a source of stress.
You will also work with your own experiences and connect them to the research-based stress cone and compassionate mind models. We would love for you to join us and share your own experiences with others and sharpen your coaching skills in helping yourself and others effectively manage stress.
One week before the Dojo we will release more content on the specific topic in the member space.
DATE: February 17th
TIME: 6.30 PM – 8.30 PM CET
We hope to see you there!
If you haven't signed up for the Dojo yet you do so here: Sign up and join the fun learning here.
Once you are signed up you will receive invites to each upcoming Dojo and access to the online member space as well as the Slack group.
Top Features
2h online workshop every month
Benefit from collective intelligence through lean coffees and group coaching in a friendly environment
Immerse yourself in different topics that will expand your thinking
Get to know other coaches and practitioners and make your network bigger
Try out new methods, tools, and Dandy exclusive material before they are public
Access to the Exclusive Dandy People Network on Slack
Facilitated by experienced Agile Coaches from Dandy People
Enjoy free sessions where you can hop on-and-off at any time you like
Why should you join the Dandy Dojo?

Experienced Agile Coaches
This exclusive Dojo is created and facilitated by experienced Agile coaches and trainers from Dandy People with many years of hands-on experience.
Experimental Learning Together
Each session offers opportunities to practice Agile tools in a safe and friendly environment. You get to learn by doing!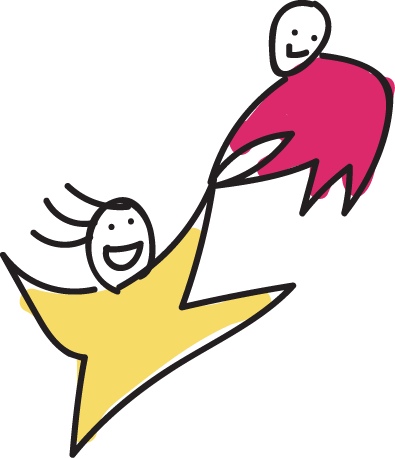 Community and Learning Buddies
Get access to our private Dandy Network, buddy-up with other participants to solve problems together, and share your thoughts in online coaching sessions.
Virtual
We will meet online and do all workshops and coaching sessions online via tools like Zoom and Mural – and in between on Slack.
Immersive and Fun
All group coaching and tools are immersive, fun and always to the point. No endless, boring lectures about theory!
Agile Toolbox
In a safe space, you will experience and learn how to use great Agile tools online that you also can use in your own context.
Next Dojo
DATE: February 17th
TIME: 6.30 PM – 8.30 PM CET
We hope to see you there!
What Previous Workshop Participants Say
"I was positively surprised by how much I enjoyed the coaching-sessions and the workshops where I really came to appreciate the discussions with my classmates and coaches."  /Participant
The Dandy People coaches joining this Dojo have vast experience from Agile transformations and facilitating learning events – and you can trust, us there is no need to worry about getting bored 🙂
Questions & Answers
Do I need to be an Agile Coach to join?
No, you do not need to be an Agile Coach to join this Dojo. The tools and learnings will be useful no matter what role you have today.
Can I get more coaching hours?
Yes. The Experienced Agile Coaches from Dandy People coach both individuals, teams, and organizations.
Can I join the Dojo any time I like?
Yes. The topics and workshops are sequential so you can join any time you like.
I'm not sure how long I can participate. Can I quit my membership at any time?
Yes, you are free to end and rejoin at any time you like.
Do I have to reveal sensitive information about me or my employer?
No, you only share the information you want to. No exercises or workshops will be in a format that forces you to reveal any restricted information.