This is a two-day fun, hands-on engaging training from Sharon L. Bowman classic concept "Training from the Back of the Room". Training for all modern leaders who want to create learning situations that empower people and set a growth mindset in the culture. No more boring meetings that don't create momentum, or slide deck presentations without collaboration, engagement, and action – or "How to step aside and let them Learn" as she so nicely puts it.
In this two day training, you will explore how the human brain really learns, which is very different from traditional assumptions about learning. You will also experience the most current "cognitive neuroscience"  – the brain science behind all effective instructional design and human learning. Most of all, you will learn the C4 model of how to design learning situations and a toolbox full of facilitation methods to build up your own skills as a facilitator, coach, and trainer.
During the class, you practice six powerful learning principles based on the best of brain science, then you apply these principles every time you train, teach, or coach others. You collect dozens of interactive instructional strategies you can use with any topic and any group of learners. You use the 4Cs Map – a powerful 4-step instructional design and delivery model – to create a training specific to a topic you teach. And you also receive a 55-page resource workbook that is only available with this program, as well as copies of Sharon's best-selling books: "Training from the BACK of the Room!" and "Using Brain Science to Make Training Stick."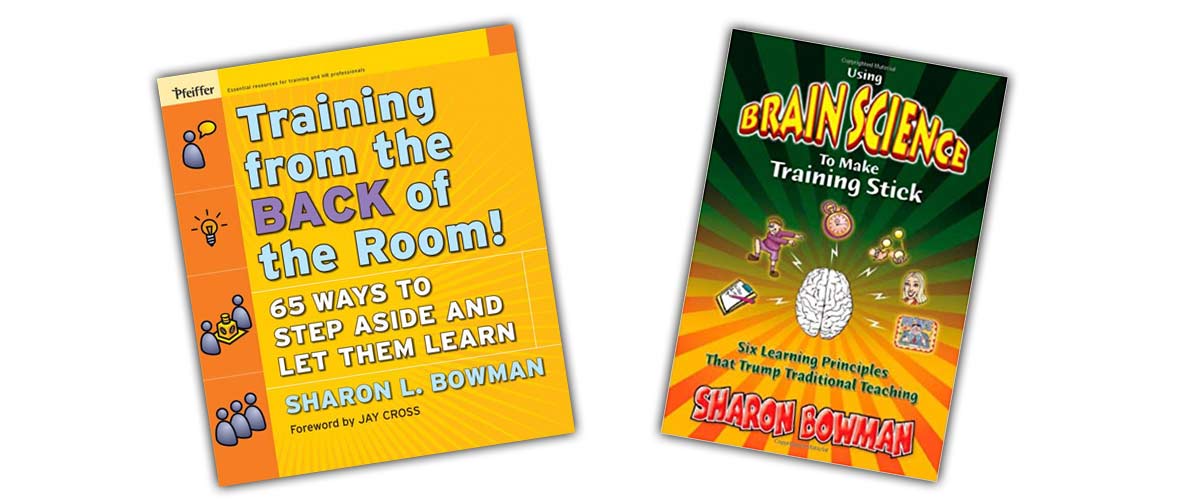 Learning Outcomes for this Training
After participating in this informative and interactive program, you will be able to: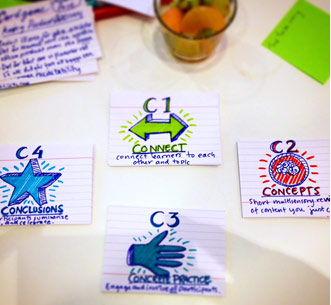 Explain and define the most current brain science about human learning – information that is directly applicable to all instruction, whether in classrooms, one-on-one, or computer-based.
Apply "The Six Trumps"– six learning principles based on brain science that will significantly enhance learning and retention, regardless of the content being taught.
Recognize these six learning principles in action.
Use these principles in any learning environment: classroom, e-learning, one-on-one, small and large group instruction.
Combine brain science and technology and enhance learning by using both in creative, collaborative ways.


Access new resources that will expand your knowledge of the most current brain science about human learning.
Utilize a trainer's toolbag of practical tips and activities – a collection of best practices that you created during the training program – the C4 model and toolbox
For Agile coaches and Scrum trainers: Combine Agile and Scrum processes and principles with Accelerated Learning to create collaborative, interactive, fun and memorable learning experiences
Who this training is for
All kind of Leaders
Agile coaches
ScrumMasters
Teachers & Trainers
Project Managers
Managers
About the training
Facilitator: TRB Certified Trainer Peter Byström
Location: This training will be held in Stockholm, Sweden at Dandy People´s HQ, Kungsgatan 8.
Time: 09.00-17.00, Training from the BACK of the Room (early-bird special offered – see registration page)
Sponsored by: Dandy People
Your Trainer Peter Byström
Peter is a Certified Training from the BACK of the Room trainer. He is an independent agile coach and trainer with long experience from the public sector to the gaming industry. He works close to the teams on developing high quality products as well with management groups and leaders on agile culture and organizational transformation. He often use experience based learning methods combined with theory and practical exercises to obtain deep knowledge about agile methods and values.