This event is already fully booked. Please sign up to the event on the 17th of January instead (in Swedish).
Welcome to this exciting seminar on the topic of how to lead and organize to enable customer focus and business impact over time in a complex situation.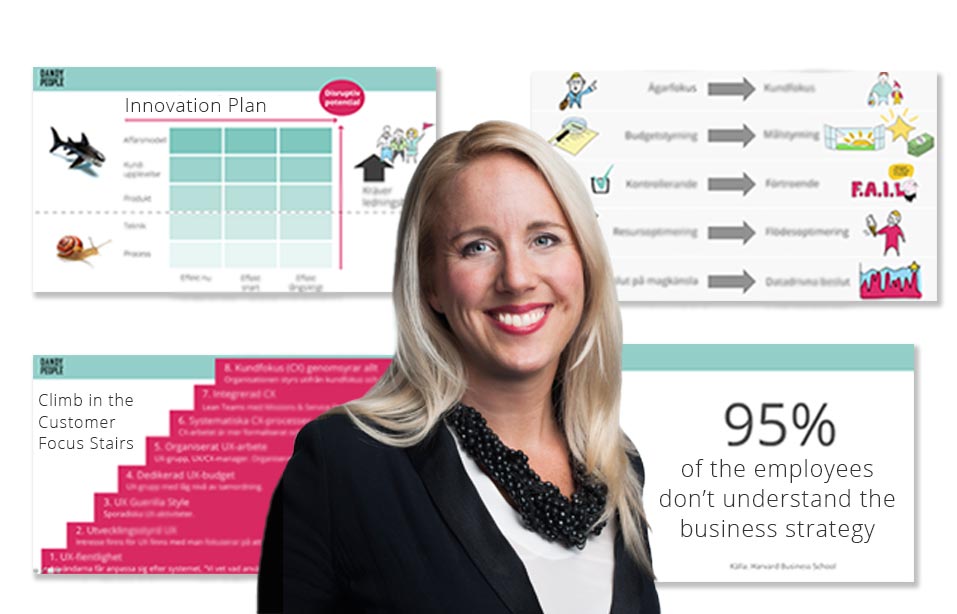 With customer expectation changing rapidly and an increasing demand for better digital products and services organizations need to find new ways to work an organize them self to be able to deliver customer value more frequently. To manage this, there is need for change in mindset in management and a strategic leadership decision. This seminar is directed to curious leaders who want to support customer focus.
Mia will walk us through trends and a strategies in how to organize and lead customer focused product organizations in a way to enable brain power in cross functional and autonomous teams that faster can deliver products and services that creates expected business impact. Mia will also show models for how organizations can work structured with innovation and customer focus to choose to become a shark and not a snail, and real examples from this type of transformation from different type of businesses and organization.
When and where?
Thursday, November 23, 2017
Kungsgatan 8, 2nd Floor at Dandy People.
8.00 – 8.30 – Breakfast and Mingle (Please let us know if you have any food preferences or allergies)
8.30 – 9.20 – Seminar and questions
9.20 – 10.00 – Continue to mingle for those who want
For who?
Leadership (No matter what disciplin or level)

Anyone who want to work customer focused and deliver continuously customer value

UX-people who want to find arguments on why and how to change
Bring your boss, curiosity and an open mindset!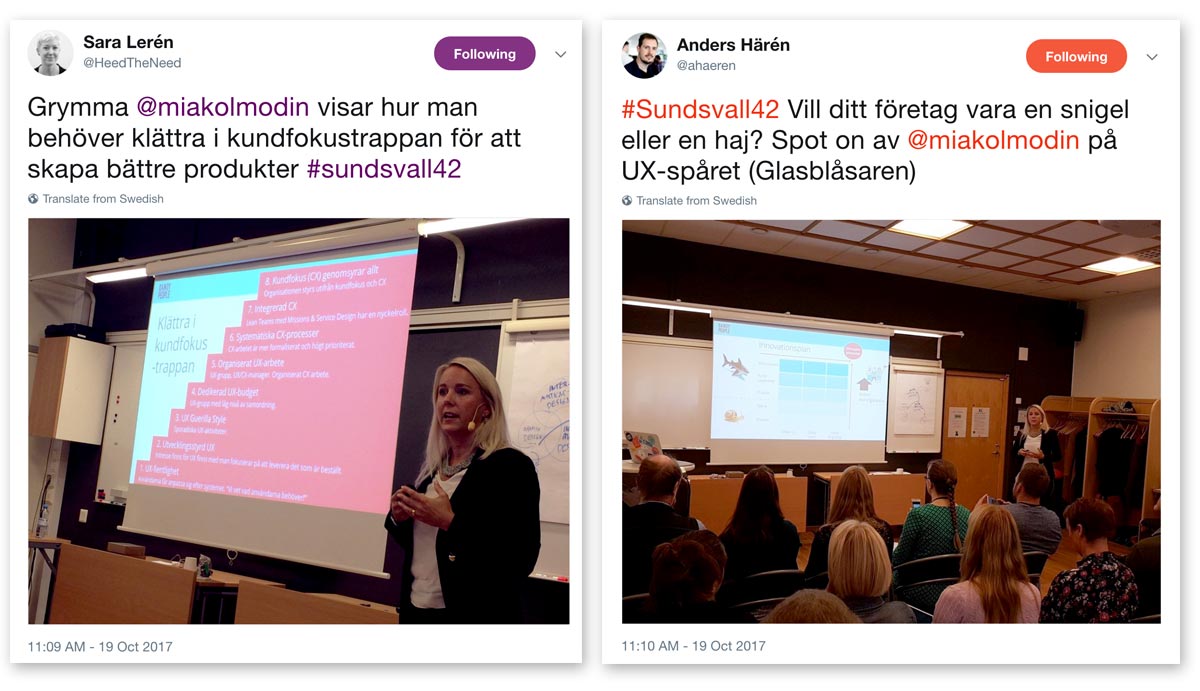 Tweets from previous seminar on the conference Sundsvall 42 in October.
Warm welcome from the Dandy Accelleration team!