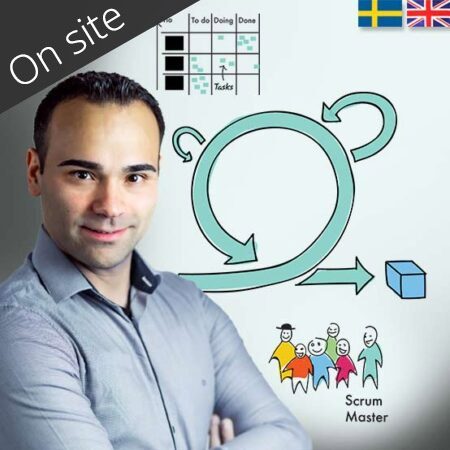 This course can be held in Swedish or English depending on the participants. It can also be held on other locations or on-line e.g. in case of special circumstances and as well as an internal training for your company.
In this 2-day training, you'll be part of a journey that will bring you towards mastering the Scrum Master role with a coaching stance, learning more about the Agile mindset, experimenting with team dynamics and collaboration, and learning from each other. You will learn through experience-based learning, reflection as well as theory. This training will also serve you as preparation for the assessment that will give you the certification "Professional Scrum Master PSM I" via scrum.org.
Our trainers speak both Swedish and English so all interactions can be in both languages depending on students. Please contact us before your booking if you are in need of knowing the spoken language of the specific training you want to book and we will make sure to accommodate your needs.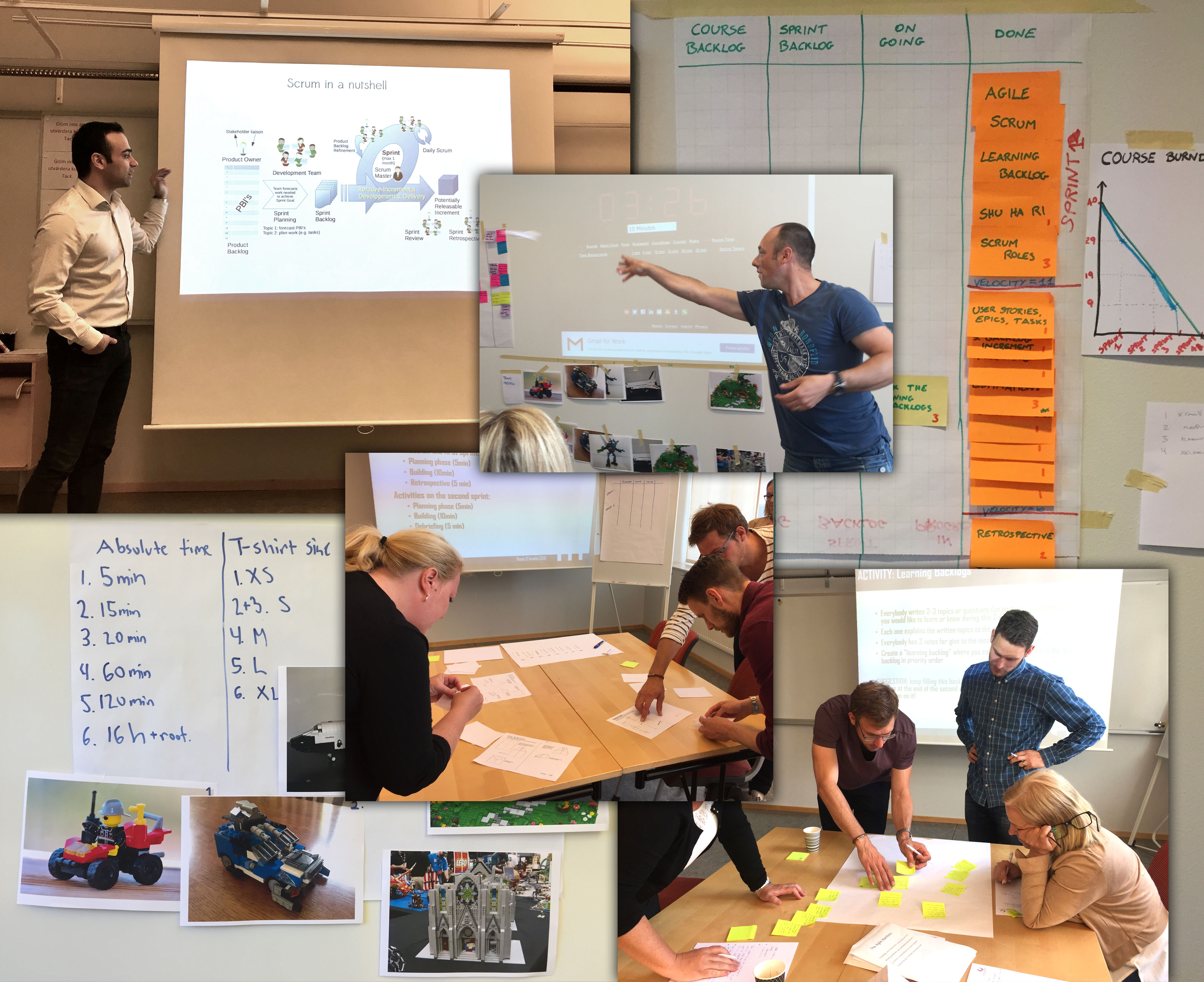 What you will learn
Agile mindset overview

Scrum framework

Tips and tricks to be a successful Scrum Master

Leading a team in different situations and complexities

Handling the team workload

Multitasking vs Monotasking

Continuous improvement mindset

Team development and how to create high performing teams
Who is this training for
This training is for those who are working (or will work) with a product development team, as Scrum Master/ team coach/ team member. It is also for those who want to know more about the Agile mindset, the Scrum framework, or team collaboration and its dynamics.
The Scrum Master training is also a great foundation for anyone who will be working in an agile product team, or as a leader in an Agile organization. Well-functioning Agile Scrum teams can improve an organization's outcome by up to 400% if set up and managed right. If you join this training you will not just understand how to support and facilitate Scrum Teams, but also the eco-system Scrum Teams operate in.
Pre-requirements
Previous knowledge about Scrum is a big benefit for this training if you don't have the experience it is highly recommended to read the Scrum guide before the training: >https://www.scrumguides.org/
Certification
This training works as a preparation for the Scrum Master certification offered by Scrum.org. After the competition of the training, the participants will be provided with a code -included in the training price- that is valid for one attempt to pass the assessment needed to get the certificate through the scrum.org website. More info here: https://www.scrum.org/professional-scrum-master-i-certification
More info about this training
This training will be held in Stockholm at Dandy People, Humlegårdsgatan 19A, 2nd Floor.
Schedule for both days:
08.30 – 09.00 Breakfast
12.00 – 13.00 Lunch (included in the price)
09.00 – 16.30 Training