In this 2-day training, you'll be part of a journey that will bring you towards mastering the Scrum Master role with a coaching stance, learning more about the Agile mindset, experimenting with team dynamics and collaboration, and learning from each other. You will learn through experienced-based learning, reflection as well as theory. This training will also serve you as preparation for the assessment that will give you the certification "Professional Scrum Master PSM I" via scrum.org.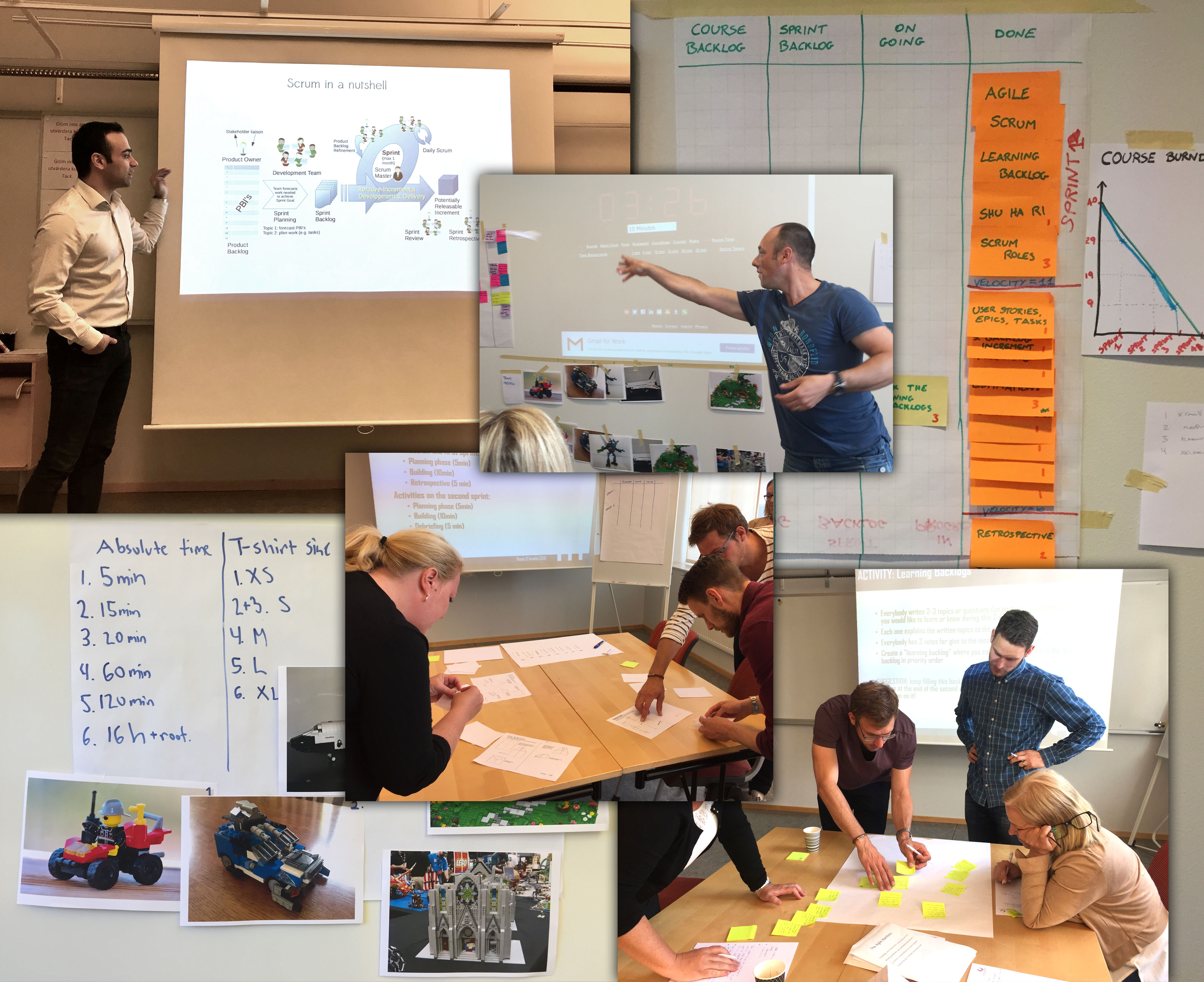 What you will learn
Agile mindset overview

Scrum framework

Tips and tricks to be a successful Scrum Master

Leading a team in different situations and complexities

Handling the team workload

Multitasking vs Monotasking

Continuous improvement mindset

Team development and how to create high performing teams
Who is this training for
This training is for those who are working (or will work) with a product development team, as Scrum Master/ team coach/ team member. It is also for those who want to know more about the Agile mindset, the Scrum framework, or team collaboration and its dynamics.
Pre-requirements
Previous knowledge about Scrum is a big benefit for this training, if you don't have the experience it is highly recommended to read the Scrum guide before the training: https://www.scrumguides.org/
Certification
This training provides you with a code -included in the training price- that is valid for one attempt to take the certificate through the scrum.org website. The assessment will not be done during the 2 days of the training, but should be done by the participants themselves after the training. More info about the certification: https://www.scrum.org/professional-scrum-master-i-certification
To get an idea of the type of assessment needed for the certificate, you can test your knowledge here: https://www.scrum.org/open-assessments/scrum-open
More info about this training
This training will be held in Stockholm at Dandy People´s HQ, Kungsgatan 8, 2nd Floor.
Schedule for both days:
08.30 – 09.00 Breakfast
12.00 – 13.00 Lunch (included in the price)
09.00 – 16.30 Training
The course material is in English. The trainer will speak in English but he understands Swedish so all interactions can be in both languages.
Your Trainer Paolo D´Amelio
Paolo is an Agile coach helping organization, teams, and leaders on their Agile transformation and mindset shift. While the organizational coaching takes most of Paolo's work, education is still a big interest and he has been having this training every now and then for the last 3 years certifying about 200+ people through Informator, DEK Technologies, and Dandy People.