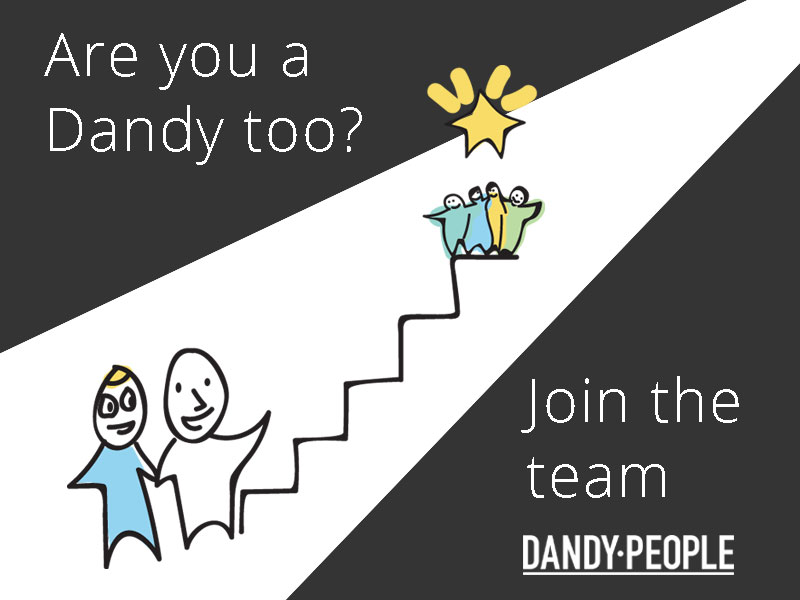 Minimum Requirements
An Agile mindset and values
Been an Agile coach for at least 3 years.
Work experience from 2 or more companies or organisations.
Documented work experience.
Certifications and education relevant to your competence.
Preferred Requirements
You have experience in 3 or more of the following:
Consulting
Trainer and facilitator – planning and giving experience-based trainings and workshops.
Working with and supporting operations and business
Working with and supporting development and IT
Team coaching

Agile Change Management

Agile Leadership

Agile at Scale

Agile Product Development

Innovation management
Lean UX and Agile design processes

Lean

Scrum Master

Agil HR

Beyond Budgeting
Application
Send your application in Swedish or English to iamdandy@dandypeople.com
Please state that the application is for the position Agile Coach.
Attach:
– Why you want to become a Dandy
– Your CV
– Link to your Linkedin profile
Looking forward to hear from you!
The Dandy Team