Transformation has always been happening, it´s just much faster now in the digital era. Either you lead the transformation, or it will take the lead over you. Dandy People help companies transform and become Agile organisations that can move fast, create innovative human centered solutions and organisations and make data driven business decisions with short time to market.
We do this by helping you to adapting Agile and Lean principles, values and practices across the total value chain of your business and organisation. We coach and train people in your organisation, building up the mindset and knowledge needed to do incrementally and iterative improvement and the organisation and infrastructure to support it.
Our goal is always that your organisation should be able to continue on the wanted path when we leave.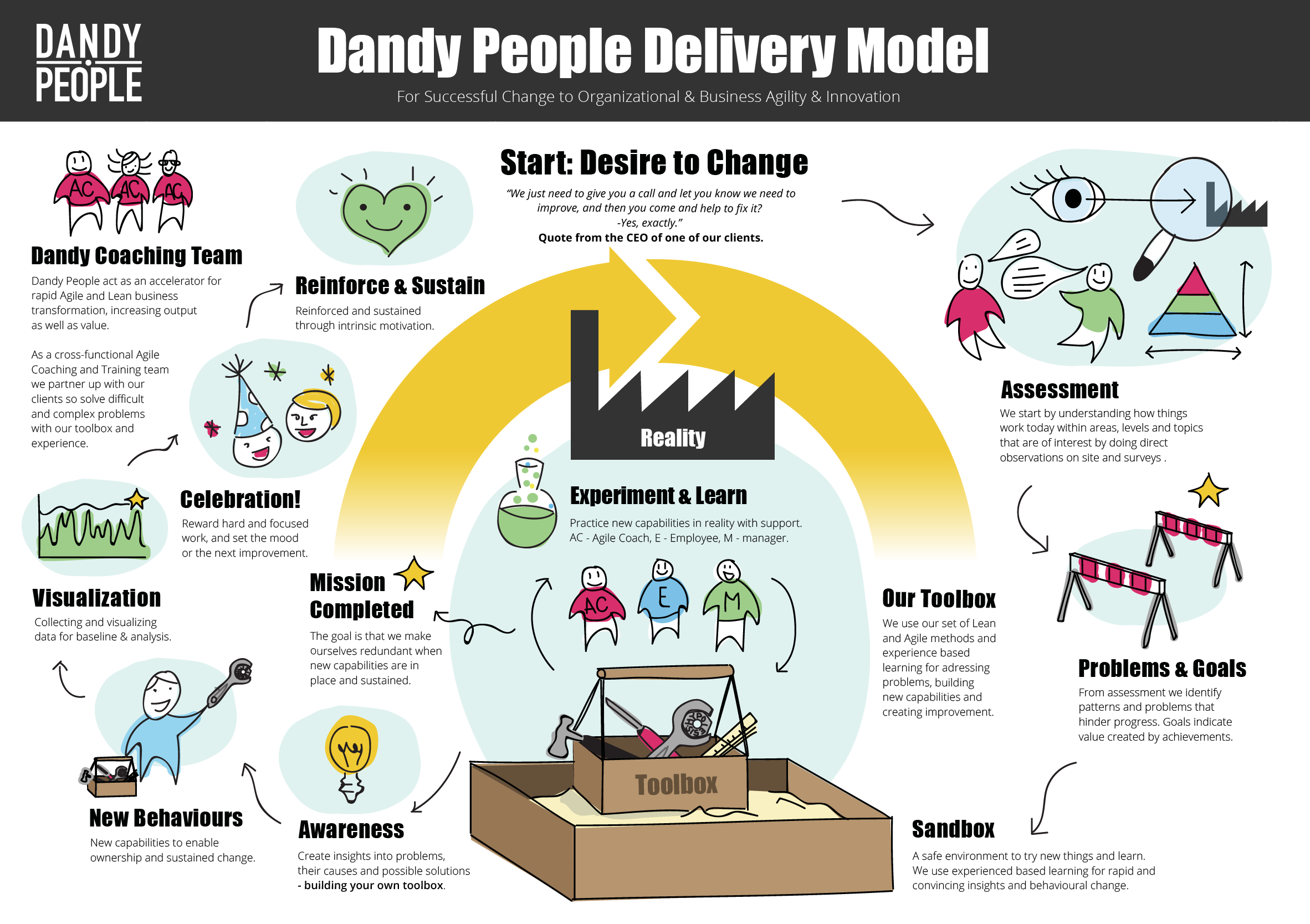 Here you can view our delivery model in more detail >
Dandy People attract experienced and skilled consultants and coaches who are strongly committed to the success of our customers. We have experience from many type of different clients, old companies and start ups, within areas like media (old and new), banking, medicine, gaming, gambling, public sector and much more.
Are you a Dandy too? We are looking for more talented and experienced Agile minded change agents. Read more about your future career and open job positions here >
Dandy People news and in the media:
Computer Sweden interviewed us just after our launch in April 2017 about our mindset and way of working >
Computer Sweden interviewed us about Agile contracting >