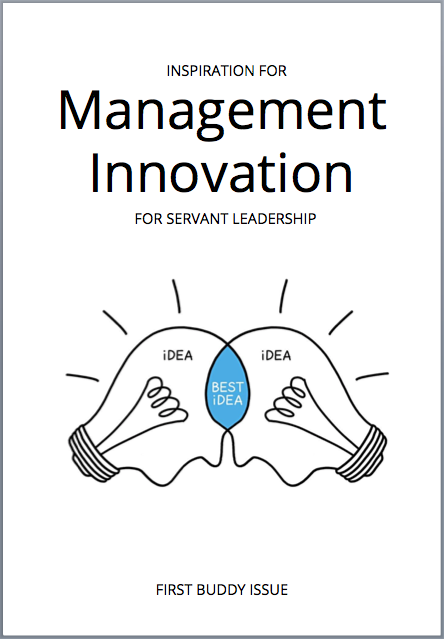 The content in this buddy issue is focused around leadership and management innovation, specifically trust.
Please keep these questions in mind while going through the material and discuss them with your buddy.
Please make sure you have downloaded the full PDF First Buddy Issue to access the full content in easy to browse compilation (THIS PAGE DOES NOT CONTAIN THE FULL MATERIAL)
Questions for discussion with your buddy
1. What's your view of the link between trust and operational result?
2. Do you have any concerns around moving from control to trust?
3. How do you build trust? Do you have any good examples?
4. Under what circumstances do we risk to lose trust?
Links
1. The Neuroscience of Trust
Article in Harvard Business Review:
https://hbr.org/2017/01/the-neuroscience-of-trust
2. The balance of trust and control
3. The Leader's Dilemma – How to build an empowered and adaptive organization without loosing control
4. The adaptive management model – Beyond Budgeting
https://bbrt.org/
5. Statoil's model for ambition to Action
Full blogpost by Bjarte Bogsnes, Senior advisor at Statoil:
https://www.managementexchange.com/story/taking-reality-seriously-towards-more-self-regulating-management-model-statoil
6. Innovation at the speed of trust
7. Servant Leadership