For the first time in modern history, most of us have to learn how to work remotely and collaborate online to continue with business as usual and not close down the business just because we close down the office. This is a huge experiment and we should look at it as an opportunity to adapt and learn how to handle the unexpected.
We need to explore how can we run our business just as before, or even better. How can we make people feel like we are sitting and working together with our peers and teammates and do what we usually do to get stuff done, focus, enjoy our workday, have fun and deliver together?
Don't forget, to get started quickly, try something out and improve from that is way much better than making the perfect plan, and never get started. Just make it good enough for now, and safe enough to try.
Here are some tips on how to do just that based on learnings from the Dandy People-team.
Top 5 Digital Tools that get you started Working Remotely
When making big changes in your ways of working and context it is wise to shorten the feedback loops and focus on making smaller improvements more often. Support your teams in whatever they might need and give them access to tools and coaching in the beginning, but let it be up to them to decide HOW to do the work. If you prioritize feedback and improvements you minimize the risk of disturbing the pace and quality of work and you can more easily adjust to what is happening.
Top 5 Tips on how to Build that Social Glue in your Remote Collaborations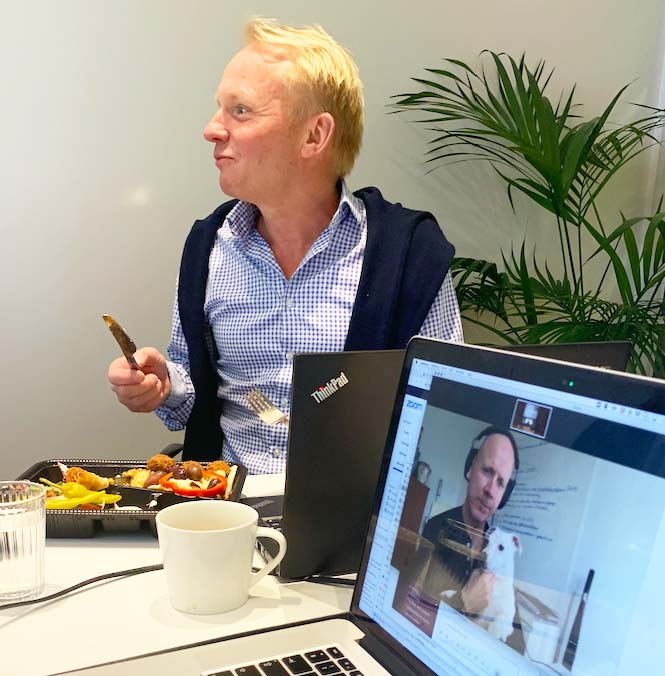 Be kind and listen to each other
When having remote meetings you have to be a bit more gentle and kind to each other to make people relax, especially if you don't know each other since before. Always start by using your own video, and ask others to do so too so that you see each other's faces, but make sure you mute your mic when not speaking, otherwise it gets really messy. Ask people to speak one and one and to listen in to each other. It can be wise to use a digital tool to simulate sticky notes (Mural) to get everyone's ideas and views on things. This makes the team much better at solving problems not just having the one person saying things out loud.

Take a quick round Robin so that everyone gets to speak up
and say something during the first 5 minutes of the meeting. It helps everyone join in the conversation during the meeting. Using an ice breaker or check-in can be a great way to get you started (Mural has some cool ones you can try) or it can be as easy as to say your own names just to check the sound.

Socialize over video with your team, or one and one.
Have a coffee or a cup of tea, talk about something else than work. Take a lunch over video with the team, just like you would do at the office. Sitting all by yourself the whole day doesn't make you more effective as a team, social glue does.

Pair up and work two and two.
Take on a piece of work from your list of stuff to do (from the Trello board) and deliver it together. It is often much easier to pair-work digitally than IRL since we can work in the same document, on different pieces of a text – "if you start at the top I start at the end" – and we can discuss and watch each other over video. The beauty of pair-work is not just that it is more fun, it is also much more efficient because we can focus and deliver quickly with better quality.

Prioritize short feedback loops and improvement.
End your day by asking everyone what was great today that we can do more of? And 1-3 things that we should improve tomorrow. By doing that you keep what your team thinks is working and bring energy in to always improve and make it better. End by asking the team to take on and share the work to improve. Mural has great canvases to use for this too.
I hope these tips will get you started and that you will enjoy working remote and find cool new ways to unleash the brainpower in your teams and organization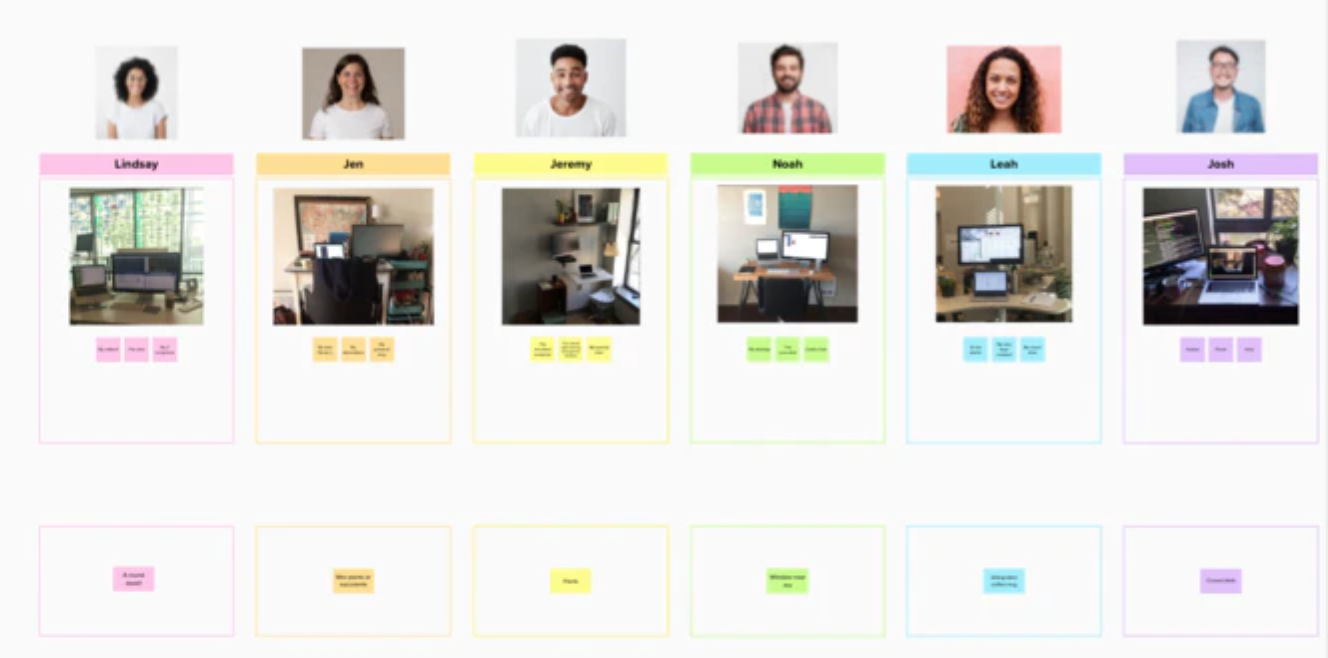 Do you need help to start working remotely?
If you need coaching for your team or organization, just let us now, we are here to help just as always. Ping us at info (at) dandypeople.com and we'll get right back to you.