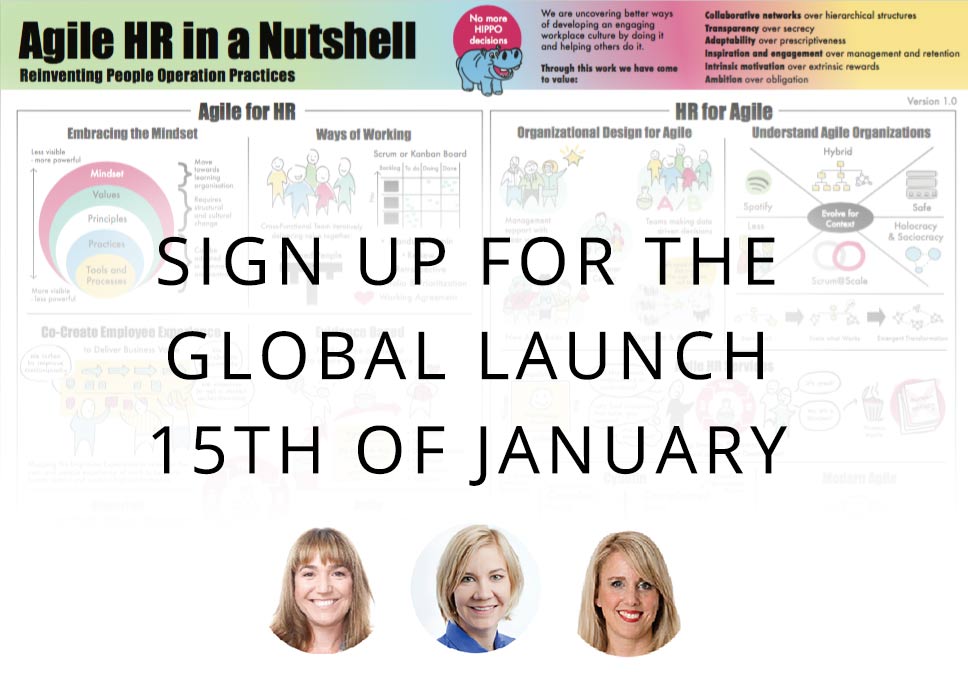 We've teamed up with the talented Riina Hallström and Natal Dank – co-creators of the Agile HR Manifesto –  to create the first Agile HR in a Nutshell free infographic resource. Join us for the global online launch and webinar to learn how this excellent learning resource will help all Agile HR enthusiasts, from active practitioners to budding learners.
We'll be hosting two webinars on Tuesday 15th January to cover different time zones around the globe.
What to Expect?
• Why organisations and teams are 'going Agile' and the implications for HR and the future of work
• What is Agile HR and how it is transforming the HR profession?
• Meet Mia Kolmodin and explore her Agile in a Nutshell infographic series
• Meet Riina Helström and Natal Dank from the Agile HR Community
• Explore the Agile HR in a Nutshell infographic and the core elements of Agile HR
• Understand the new knowledge, behaviours and skills Agile HR demands from a HR professional
• Open question and answer discussion
Sign up here: https://www.agilehrcommunity.com/agile-hr-in-a-nutshell-webinar/