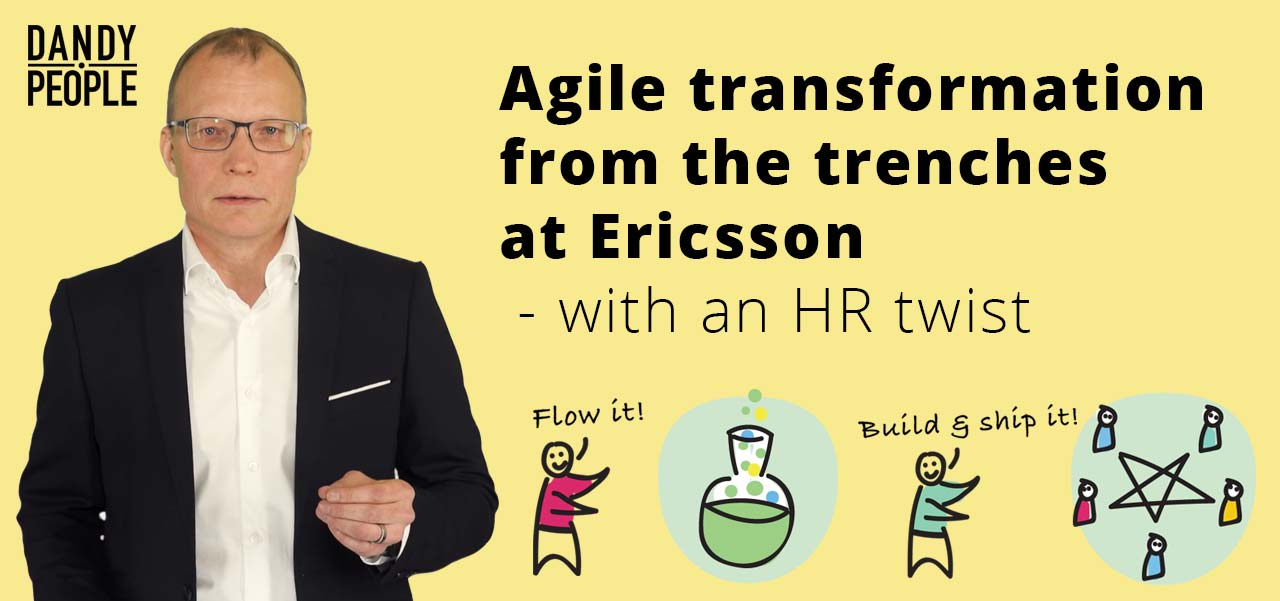 In this blog post, I would like to share my overall learnings and 7 key takeaways, from an HR perspective, one of the largest and successful Agile transformations that I have taken part in at the Telecom Company Ericsson. I would love to listen in to your reflections too, so please share your thinking, challenges, and experiences in the comments below.
Background
The part of Ericsson, where I worked, had a need to increase the quality, drastically shorten the lead time for delivery and increase customer value within the same, or even shrinking budget. After searching both internally and externally for "best of breed" in terms of product development, we decided to go the Lean & Agile (L&A) way.
During this time I was an HR Business Partner for two units each one of them up to + 1800 people. This was combined with the role of L&A HR Driver for the business unit and People Strategy Driver, which in turn led to the role of HR representative in the BU Lean & Agile change program (project office).
(more…)