Imagine a highway so cramped there is no movement and only a few cars get through every hour. What a waste it is for everyone just sitting in their own cars waiting for everything around them to move so they can get through with their own car.
This is what happens when you have a project organization that depends on the same capacity to move forward and is built on individuals pushing their own thing, not allowing anyone to see the big picture.
A project focused organization treats every new idea and requirement as if it was a big project, and it needs to be big to get a budget and a project manager. What if there was another way? Projects get piled on people and when more and more pile up, since the world is moving faster than the pace we can deliver large projects, the system gets jammed.
To change this you need to look at what capacity you have and instead put things that need to be done in prioritized order. It is that simple.
So turn the focus around and look at the people you have, their capacity, knowledge, and experience and build teams that can perform together. And then stack work on the teams.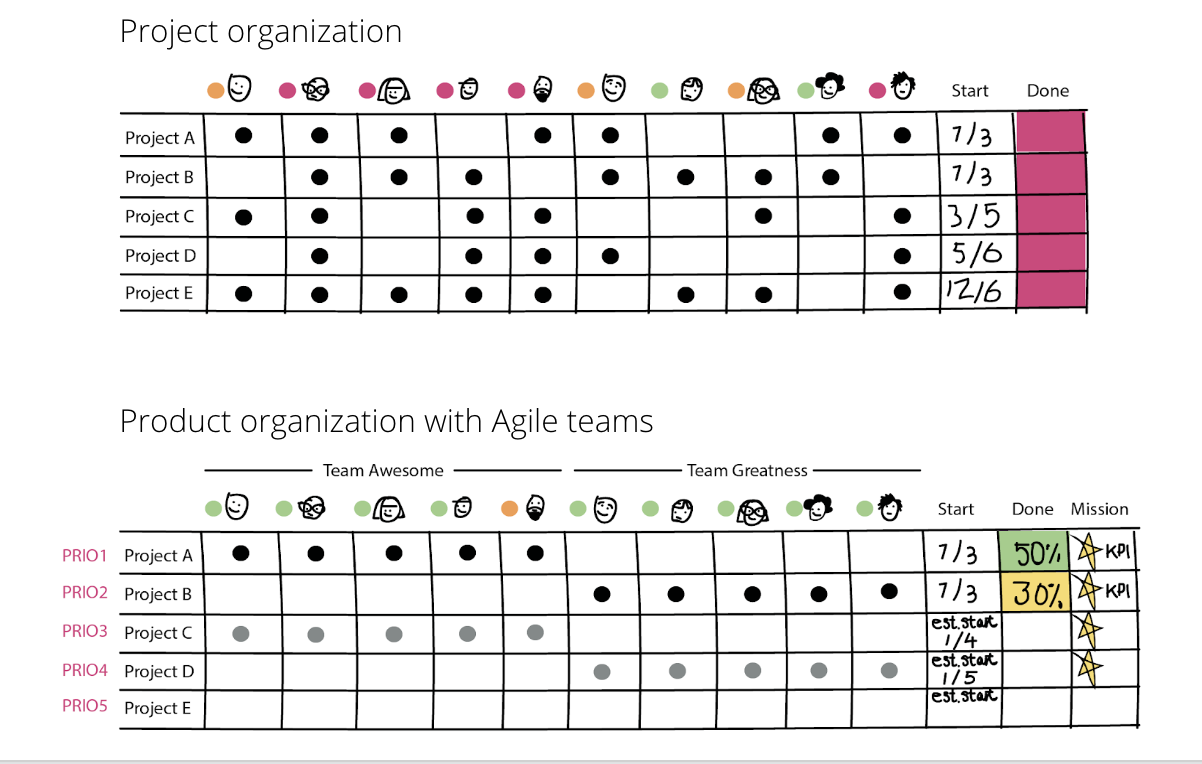 It is basically making people work on one thing at a time and helping each other out. No rocket science.  The rocket science is to build high-performing teams, for that you need a lot of skills in product development, team development, agile leadership, agile management, HR and work environment to mention a few. 
Where we started with our client that needed to shift focus was here, 22 projects stacked on around 120 people and the visualization of it looked like this.
(more…)