Agility is about adapting and delivering value. More and more organisations are discovering that they either need to get on the agile train or fall hopelessly behind. 
Many of them turn to frameworks to adapt agile ways of  working. But what they get is another framework that will sit  on top of  the others and cause more confusion and frustration. What they need is to focus on the real problems like organisation, leadership  and culture. I'm going to use SAFe as an example in this text (there are other frameworks trying to solve this out there but I know more about SAFe).
A framework with a clear hierarchical role chart, process arrows, planning cycles and new roles is a way of satisfying the controlling part of an organisation. And it is exactly this part that we need to remove, if we want to be truly agile. To dare go down the agile road you need trust from leaders and in many organisations that is the exact thing they are lacking. So their own fear of losing control drives them to turn to things their recognize, roles and hierarchy, processes and planning, things that are feeding the controlling needs and is satisfying their own fears.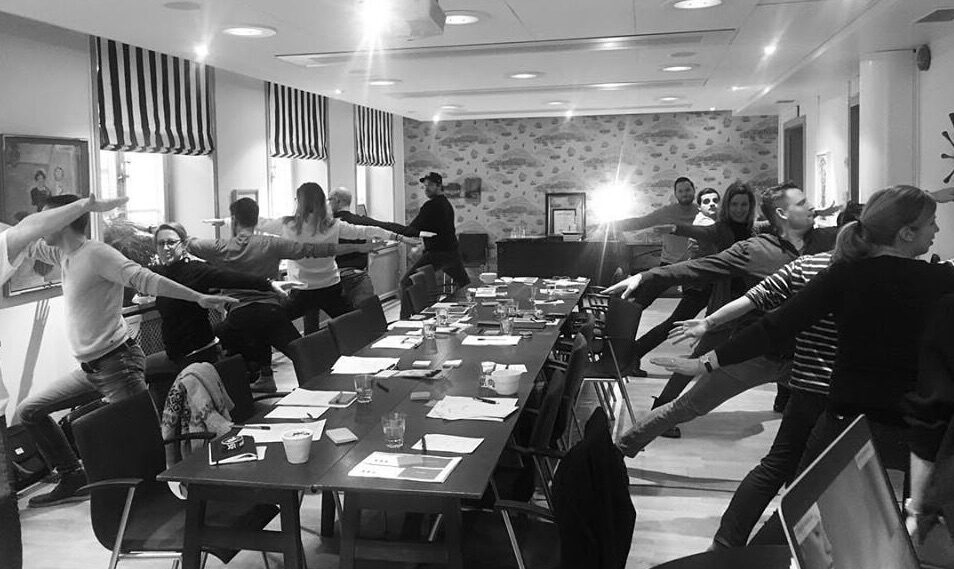 When introducing a framework like SAFe you are forced to focus on roles and planning cycles instead of culture, organisation and leadership. To get the right people in these roles is not an easy task an one that is impossible if there are no people with an agile mindset in the organisation. When people without agile mindset take on these roles what we get is another gant chart and detailed planning that will not adapt to the changing needs of the customer.