This is a canvas you can use with your team to visualize some of the key concepts, facts about the team – but it is also a part of the process to build a high performance team to do the activities needed to fill out the canvas with the team. Keep it visual by the team and bring it with you on important team meetings.
Download the Team Canvas for free in high resolution (PDF) >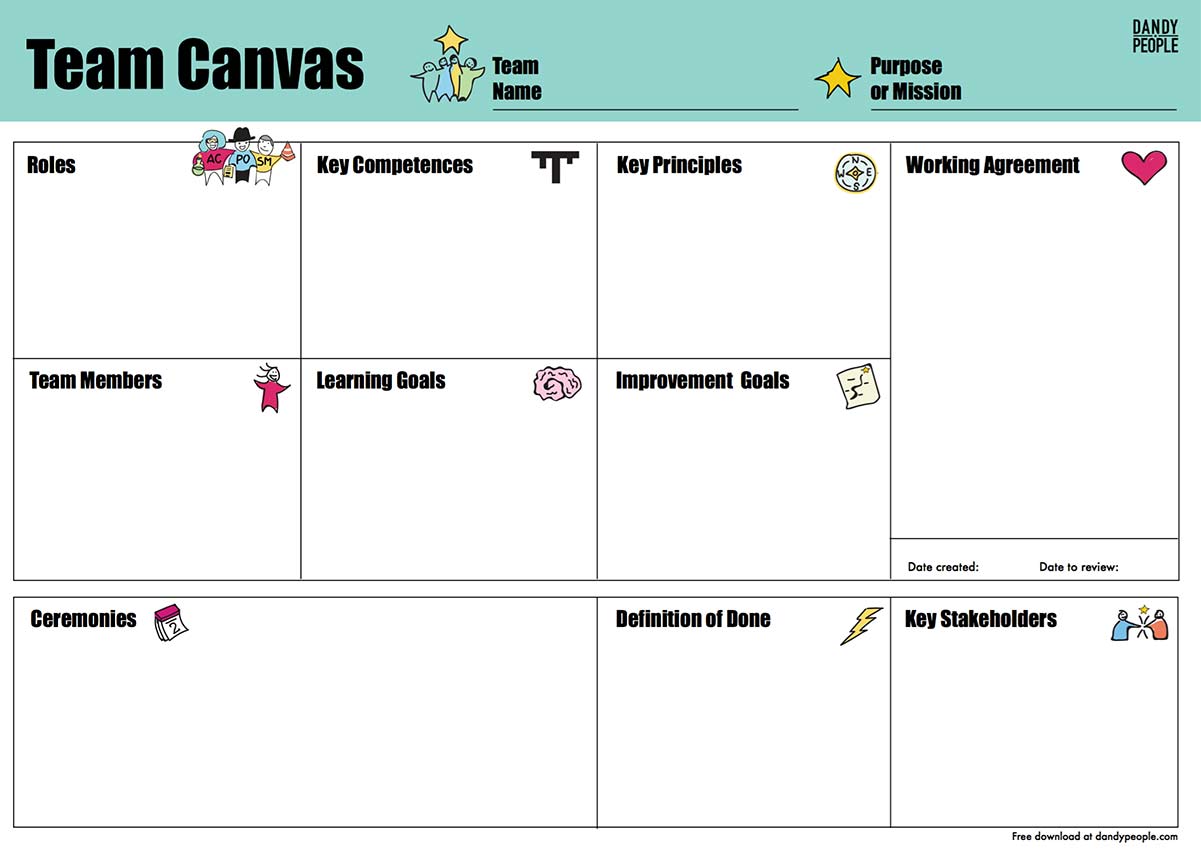 Team Name
It is always great for the team spirit to come up with a nice and cool or funny name by them selves, don't let any one else set it for them.
Purpose or Mission
It is crucial for the team to set a clear mission to enable them to focus and give clarity. It should be in connection with user- and business strategy and it is usually a job for the Product Owner if the team has one. What the team delivers and prioritizes depends on their mission. (more…)