Many organizations are in need of leveraging Agile across the organization to improve collaboration, shorten lead times and improve quality. One great way to do that is to use Agile online trainings and facilitate the learning journey in different ways and embedding learning in your every-day work.
Since we will only get the impact of doing trainings when people actually use their learnings, starting to act and think differently all online trainings should focusing on driving curiosity, shared learnings and action.
To support organizations in tactics on how to engage and activate people through online trainings we created this poster that shows some ideas on how you can enable continuous learning and growth.
FREE DOWNLOAD: Download the Continuous Learning poster in High Resolution (PDF)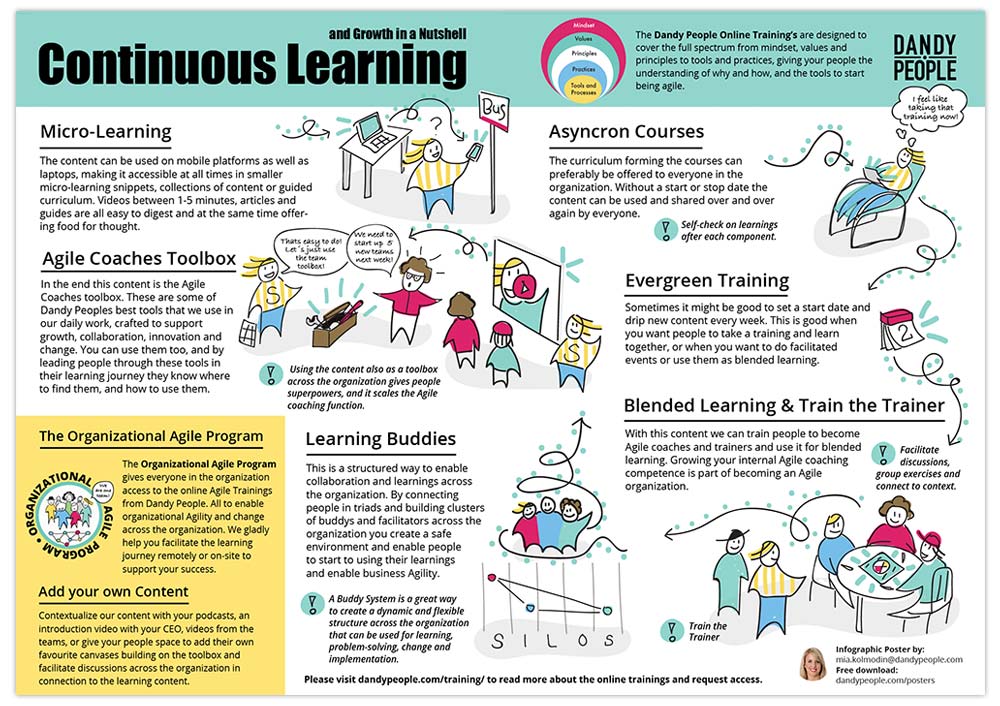 Strategies of how to enable continuous learning in the organization
(more…)