Collaboration, innovation, and high performance rarely come from teams that haven't had the time or the chance to get to know each other, build a strong foundation of common values, and a psychologically safe environment.
No matter if it is a development team, a leadership team, or an operation team, as humans we all need to go through this process to make the magic happen. And when the team works remotely, this is even more important and it can take even longer.
The "Remote Team Culture Canvas" is a way to facilitate and speed up this process by filling up together the canvas, using it as a common ground for healthy -and fun- discussions.
Download the Team Canvas for free in high resolution (PDF) >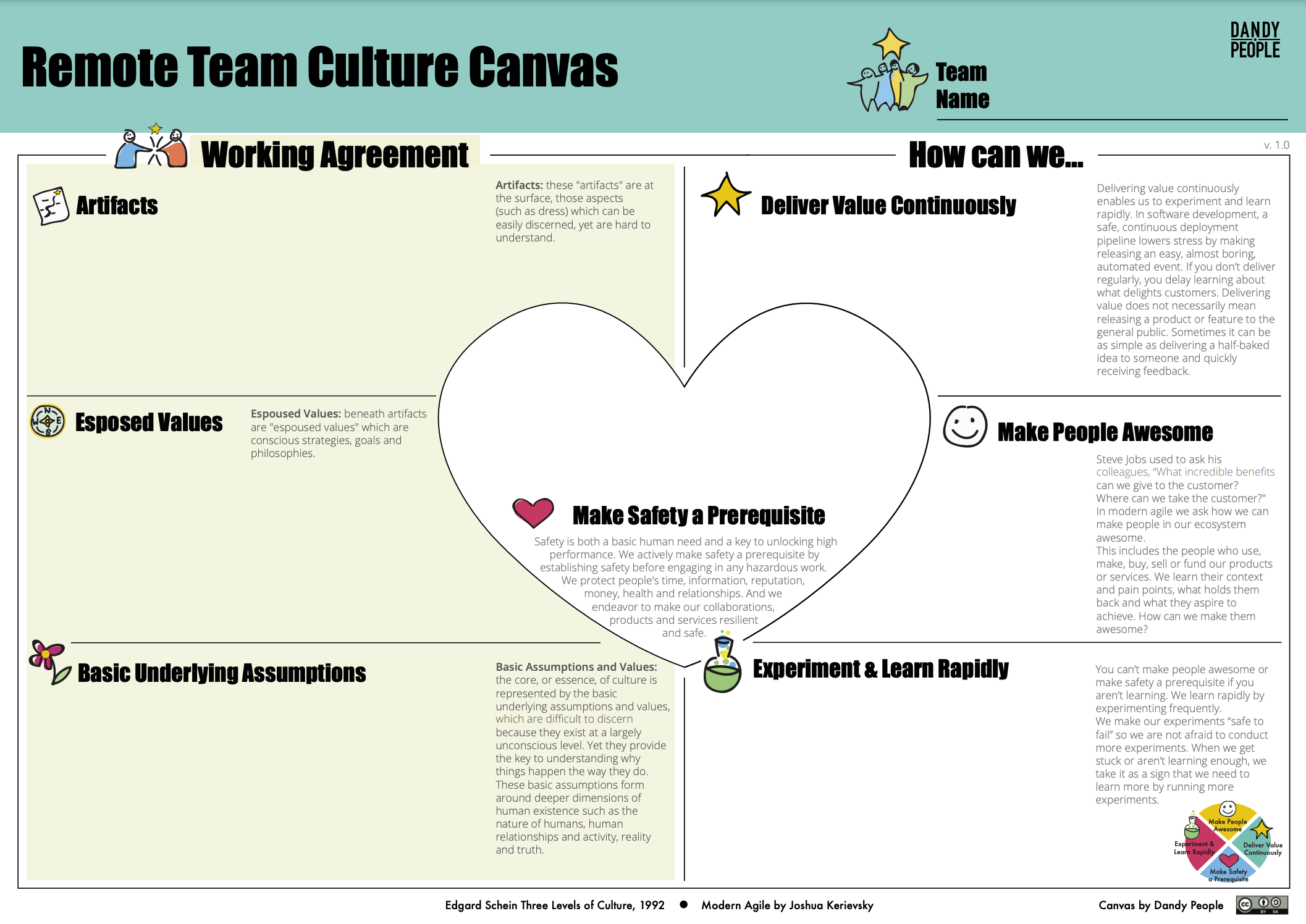 (more…)