Is your organisation starting to feel out of date, making you slow and ineffective? Do you need to evaluate what type of organisation you should have instead to speed up your development? Then you probably want to continue and read the full article. This post also contains Workshop agenda & Free Templates.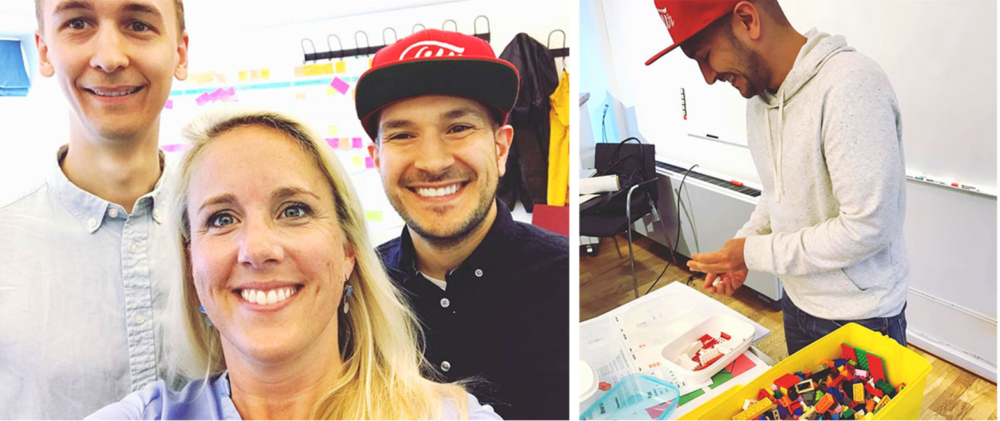 The three amigos of Agile coaches on the set is so much better than one 😀
Thank you Viktor and Stefan!
Many companies and organisations who are working in a complex fast moving domain find themselves growing out of their existing organization and ways of working. These organisations may suffer from problems like long lead times, inability to innovate or quality issues. Feeling left behind when new companies move faster. People in these organizations often find themselves being stressed out, attending too many meetings, communicating to everyone and no one about everything, and often little or even no time to be creative, collaborate with team members and stakeholders or to do the actual work.
To become great product organisations fit for people and enable innovation, short lead times and high quality we apply Agile and Lean thinking and ways of working in order to solve existing problems step by step – also called Agile Change Management. We believe that change has to happen on an individual level, as well as a system level, and it can only be sustainable and successful if it comes from intrinsic motivation.
To enable organizations to improve and reorganize as easy as possible we needed a collaborative way to evaluate the existing organization, what works well and what not, and at the same time learn how it could work instead in the future. We also wanted to build on intrinsic motivation and enable people to make the decisions needed based on actual knowledge. That's why we created this product organisation evaluation workshop and method. It worked really well and we would love to share it with the Agile community to see if it might could be of use to more people.
Outlines of the workshop
This workshop is:
Experienced based

Collaborative

Visual

Data driven

Probe, sense, respond – prototype based