Att leda människor är inte alltid lätt. Det är många krav på chefer och ledare idag. De flesta vet att psykologisk trygghet är bland det viktigaste, om inte den absolut viktigaste saken att jobba med idag. Men det finns gånger då man som chef verkligen kan känna sig utsatt och ifrågasatt själv.
Ett exempel kan vara när vi ska gå mot tillitsbaserat ledarskap och behöver delegera mycket från att ha varit en toppstyrd organisation som tidigare letts mycket mer detaljerat, då är det lätt att man ifrågasätts som chef och ledare. Speciellt om man anställs till en organisation där det inte är uttalat att man ska jobba tillitsbaserat och man som ny chef kommer dit med sin ledarfilosofi, självklart grundad på goda argument.
Du ifrågasätts
De ifrågasätter varför de inte får svar på sina frågor. Varför en fråga besvaras med en fråga, och man kanske till och med ifrågasätts om du verkligen klarar av jobbet. Det kan kännas förvirrande. Vill inte människor få frihet och autonomi? Vill inte människor få komma fram till saker och ting själva och tillsammans med varandra och vara kreativa? Vill inte folk ta eget ansvar?
Du visar dig sårbar, du vet att det är viktigt när vi ska bygga psykologisk trygghet. Men de anställda (och kanske till och med andra chefer) ser dig istället som svag. Du börjar verkligen ifrågasätta dig själv, och dina intensioner. Du motarbetas ju bara….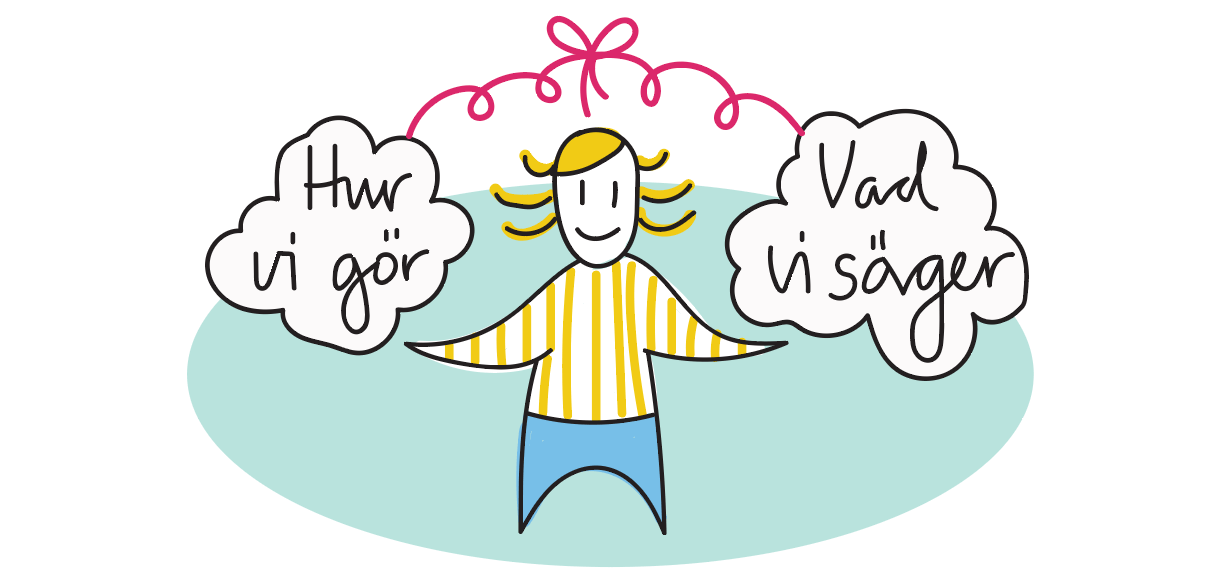 Inte bara "mjuka" värden
Att leda tillitsbaserat innebär inte bara "mjuka" värden. När företag startar igång sin resa med tillitsbaserad ledning så ligger ofta fokus på principer du som chef och ledare ska luta dig mot. Många gånger glöms de "hårda delarna" bort. Med hårda delar menar jag saker som tex. rapportering. Förväntas jag rapportera saker när vi leder tillitsbaserat, eller förväntas jag tala om när något är fel? Det finns ofta massor av "hårda delar" som INTE indikerar att man leder med tillit i traditionella organisationer. Om det tex inte finns tillräckligt med transparens i organisationen hur ska vi då förvänta oss att människor upplever att vi leder tillitsbaserat? Medarbetare får svårt att ta ansvar när inte informations som behövs i arbetet finns tillgängligt. Är checklistor som inte skapats av medarbetare tillitsbaserat? Successionsplanering som görs i det dolda, eller beslut som i vissa fall over-ridas av en chef?
Vad du behöver göra är att analysera vilka de "hårda" sakerna är i ditt företag som inte är i linje med det ledarskap ni vill ha, och hantera dem. Annars skapar du förvirring om ledningen (hur vi gör saker på, det "hårda") inte motsvarar ledarskapet (hur vi förväntas vara, det "mjuka"). Det viktiga är att både ledarskap och ledning går hand i hand.
Om du försöker leda tillitsbaserat i en organisation där inte ledningen ("görandet") går hand i hand med ditt tillitsbaserade ledarskap ("varandet") så kommer det att finnas ett skav, och risken är att du uppfattas som opålitlig, fejk och istället blir en destruktiv ledare.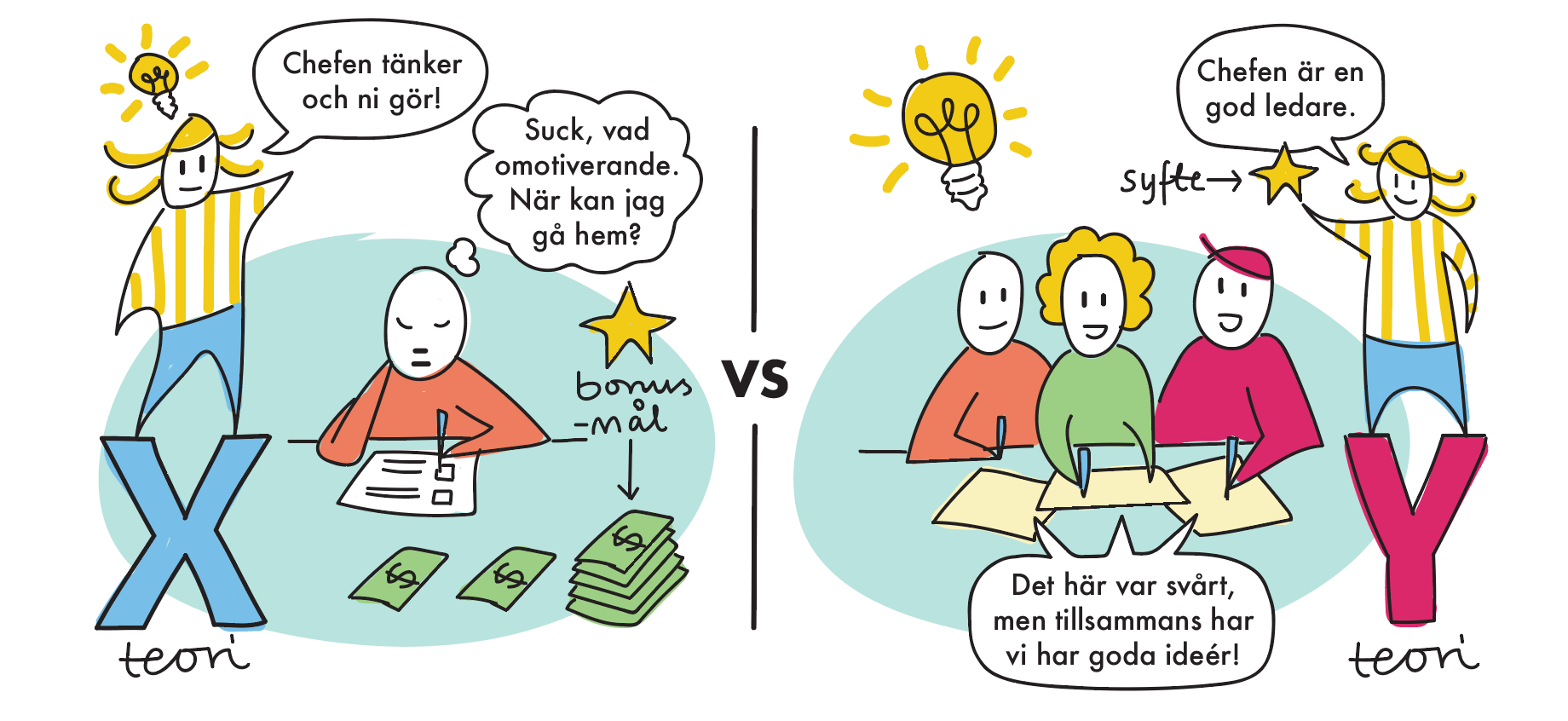 Ofta en stor förändring både i ledarskap och ledning
För många företag är det här en stor förändring då strukturer normalt satts upp efter vår vy på människor som teori X – inte Y. Dvs. efter synsättet att människor är lata och inte vill jobba, att det måste övervakas för att göra det de ska, att de bara kommer för att få sin lön – inte för att de vill jobba, i motsats till teori Y – vyn där man istället tänker att människor har en inre motivation för att jobba, söker ansvar, visar ambition, är kreativa och välkomnar förändringar. (Theory X and Y, McGregor 1960)
De flesta företag har stora kvarlevor från den eran som bara ärvs med. Om du inte hanterar strukturerna så skapar budskapet om tillitsbaserad ledning förvirring. Det blir svårt för människor som får dubbla budskap och det kan även skapa det här ifrågasättandet som jag inledde med i början. Även om du hanterar strukturerna så är det inte helt enkelt att gå från en toppstyrd organisation till en tillitsbaserad organisation. Det ÄR väldigt ovant för dina medarbetare och det tar tid.
Våga stå kvar – och hantera strukturerna
Om du och ditt företag eller organisation inte hanterar motverkande strukturer, utan endast sätter upp ett antal principer som bara blir till ord, och inte handling, så är det bättre att ha kvar nuvarande ledning och styrning. Dvs ni bör då INTE börja leda med tillitsbaserat ledarskap, utan ha kvar det traditionella ledarskapet som går hand i hand med den struktur och ledning ni har. Annars förvirrar ni bara er organisation. Kom ihåg att det viktigaste är att det upplevs hänga ihop.
Vill ni göra förändringen (som också är fullständigt nödvändig för företag idag för att kunna bli mer snabbrörliga) så gäller det att stå kvar, vara modig, ha tillit till processen, involvera, kommunicera, kommunicera, kommunicera och jobba på förändringarna tillsammans. Röj alla hårda hinder i form av strukturer som skaver mot det ledarskap du vill ha. Våga förändra på riktig! Visa det du säger både genom ord och egna handlingar. Det gäller också att alla chefer och ledare står bakom det här och hanterar det tillsammans.
Ett sätt att driva förändringen på är att be medarbetare sätta upp allt som de upplever inte känns tillitsbaserat, visa upp vad som skaver, var nyfikna på varför och hantera det. Involvera medarbetare i hur de tycker att det bör vara istället. Fråga medarbetare kontinuerligt – sker en förändring åt rätt håll – agera på data du får, så att de vill fortsätta ge feedback. Ja, jag vet att det kommer att pröva dig. Att vända ut och in på det mesta och analysera strukturer och se hur de hänger ihop kräver sitt jobb, men det resultat du i slutändan skapar är värt det! Både för dig, dina medarbetare och företaget. Tillsammans kan ni ta ett steg i taget. Det viktiga är inte att göra stora förändringar, utan istället ständigt göra förbättringar där ni utvärderar tillsammans om ni får effekter i linje med de beteenden ni vill se.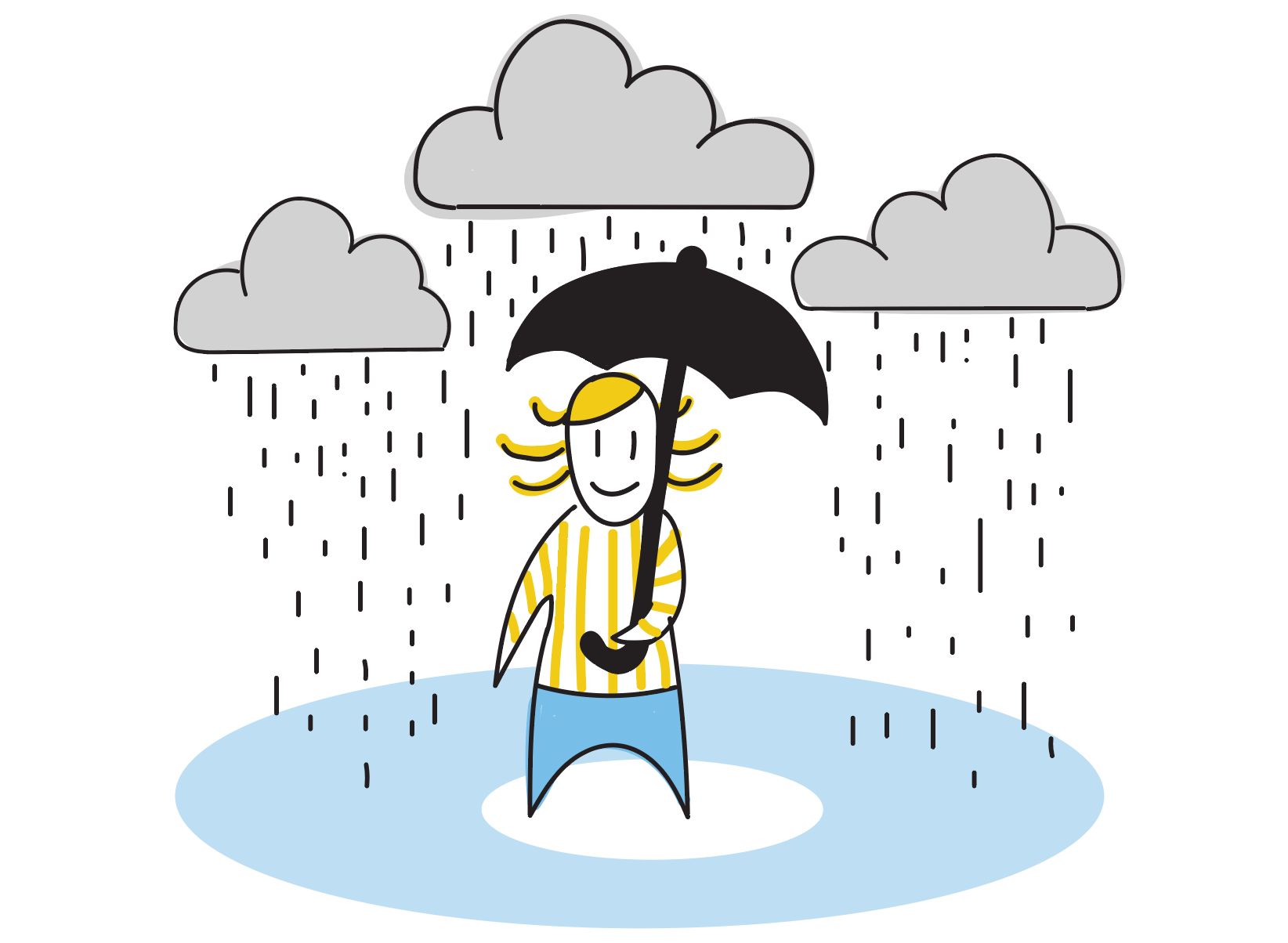 Stå kvar, var uthållig och modig!
Lycka till!
Så här arbetar vi på Dandy People med att agera som partner till ledare i förändring

För att hjälpa våra kunder att hantera och förändra strukturella hinder på både strategiskt och taktiskt nivå använder vi oss av vår 9-dimensionsmodell (bilden ovan). Här visualiserar ni tillsammans vad som håller er tillbaka och vad som rör er framåt mot den tillitsbaserade organisationen ni vill ha. Hör gärna av dig till oss på Dandy People om du vill ha stöd. Mer om den i den här blogposten: https://dandypeople.com/blog/agile-management-using-the-9-dimensions-model-of-change/
Tack till Mia Kolmodin för grafik!