This is the thirteenth episode of the Agile Leadership & Management Series.
A core function of Agile leadership's management work is to develop organizations into what is called learning organizations, a term coined by MIT's Peter Senge, which are organizations that facilitate the learning of its members and continuously transform themselves. Such organizations possess the capability to survive and thrive in the midst of rapid change and high complexity. 
Learning organizations are one of the best ways to create a flexible organization that can handle VUCA in a good way. The idea for a learning organization is that people identify needs so that strategy emerges from the accumulated activities of peoples and teams. It emerges within the overall vision of the organization's future so innovation and improvements add to the organization's whole.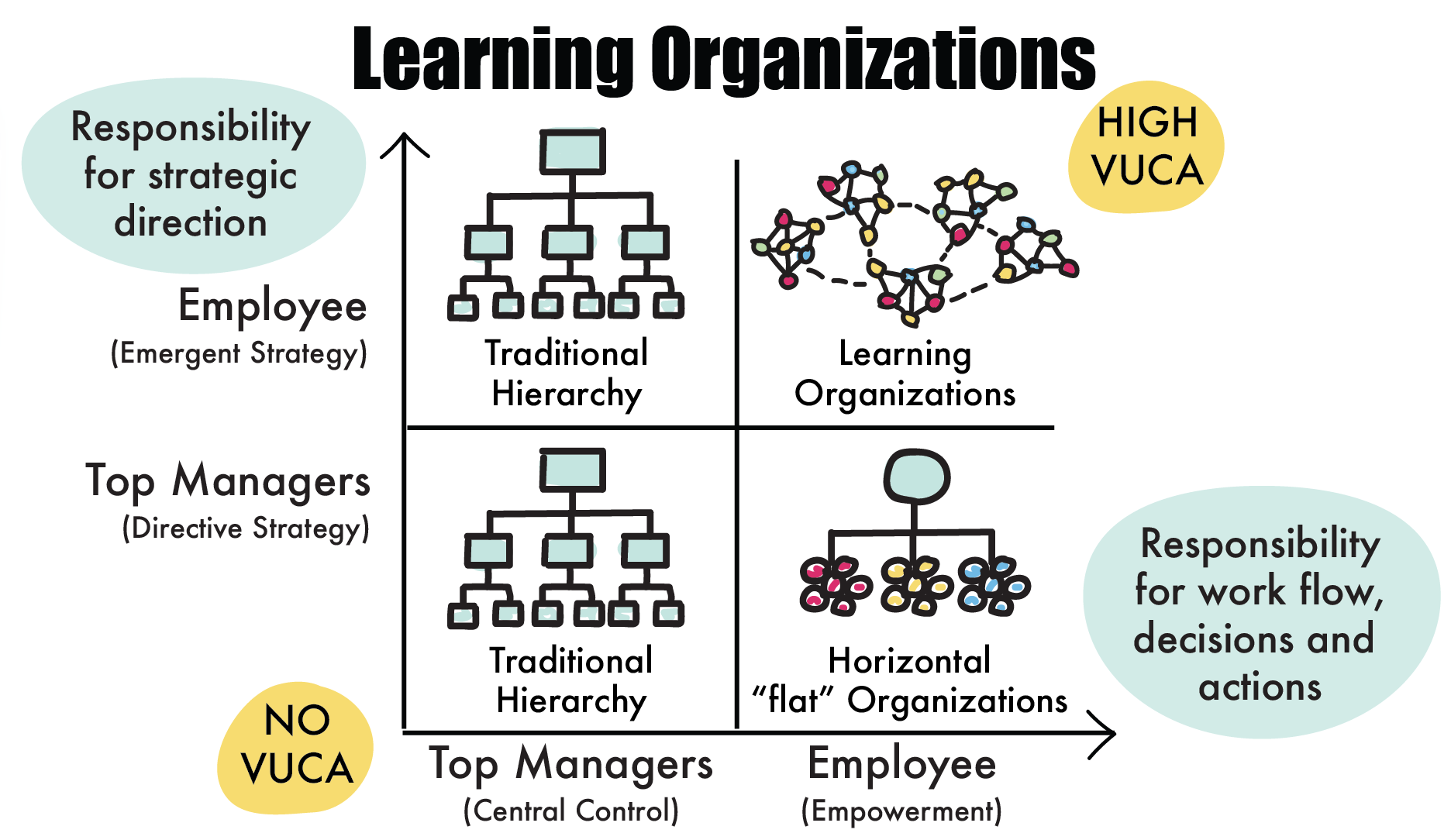 (more…)