This is the sixth post in the November Agile Leadership and Management Series.
Research has shown that new teams face significant struggles with coordinating their efforts, are more prone to making mistakes, and are less likely to catch and correct those mistakes in real-time. The reason is that almost none of the conditions required for team effectiveness are in place.
Harvard researchers Ruth Wageman and J. Richard Hackman has used the conditions required for effective teaming to create a 10-minute teaming process that helps new teams get on a strong positive trajectory and overcome the liabilities that could sabotage their success. This process has been shown to radically decrease the number of mistakes made by the team, catch and fix errors in real-time, and create the psychological safety required for everyone to speak up and create a shared understanding of how to accomplish the team purpose.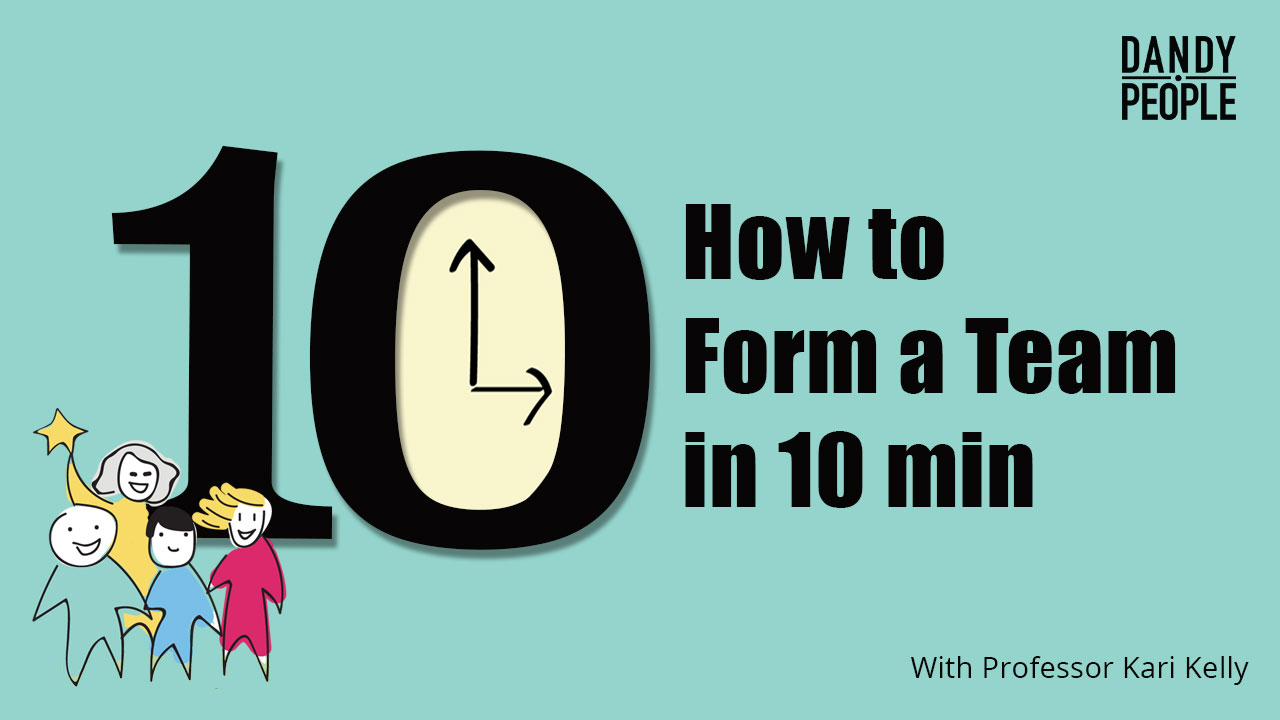 Form a Team in 10-Minutes
Guidelines
Privacy: Hold the briefing in a place where others cannot overhear it.
Presence: Begin only when all participants are present.
Faces: Members are identifiable to each other (and make eye contact)
Fast: Each step (below) takes two minutes.
Facilitator: One person is responsible for facilitation and time-keeping.
Time boxed agenda
Minute 1-2: Primary Purpose
What is our team purpose and mission?
Does anyone have questions or elaborations?
Minute 3-4: People and Capabilities
Each person gives his or her name and briefly describes his or her capabilities any special training or experience that could help the team achieve its mission and purpose.
Minute 5-6: Team Norms
What must we be sure to always do as we work together?
What should we be careful never to do as we work together?
Minute 7-8: Complexities and Constraints
Are there any special complexities or constraints we need to attend to?
If so, then: "How will we deal with these special complexities or constraints?"
Minute 9-10: Uncertainties and Concerns
What remaining questions or concerns should we address before we begin?
Important: Each team member is asked in turn for any questions/concerns.
New teams are at a disadvantage. Their boundaries are new and team membership has only just been stabilized. Team members may have very different understandings and expectations regarding their mission, purpose, and priorities. No one may know what capabilities others bring to the table. Trust hasn't been built and norms suitable to the immediate demands faced by the team have not developed.
New teams are more likely to inappropriately decompose the team's work into individual tasks because they don't yet know how to work together or count on each other. Moreover, team members may not know what resources or information they need or even how it should be accessed. However, when using the steps for 10-minute teaming listed above, new teams can easily get off to a strong start!
---
Did you enjoy this post? Please follow us on LinkedIn for daily updates >
The next post in the November Agile Leadership and Management Series: "The Strategic Leadership Room"
---
Sign up for the Free Webinar
The new Agile Leadership in a Nutshell poster will be released at the end of November 2020. Sign up for the free release webinar here if you'd like to learn more about it.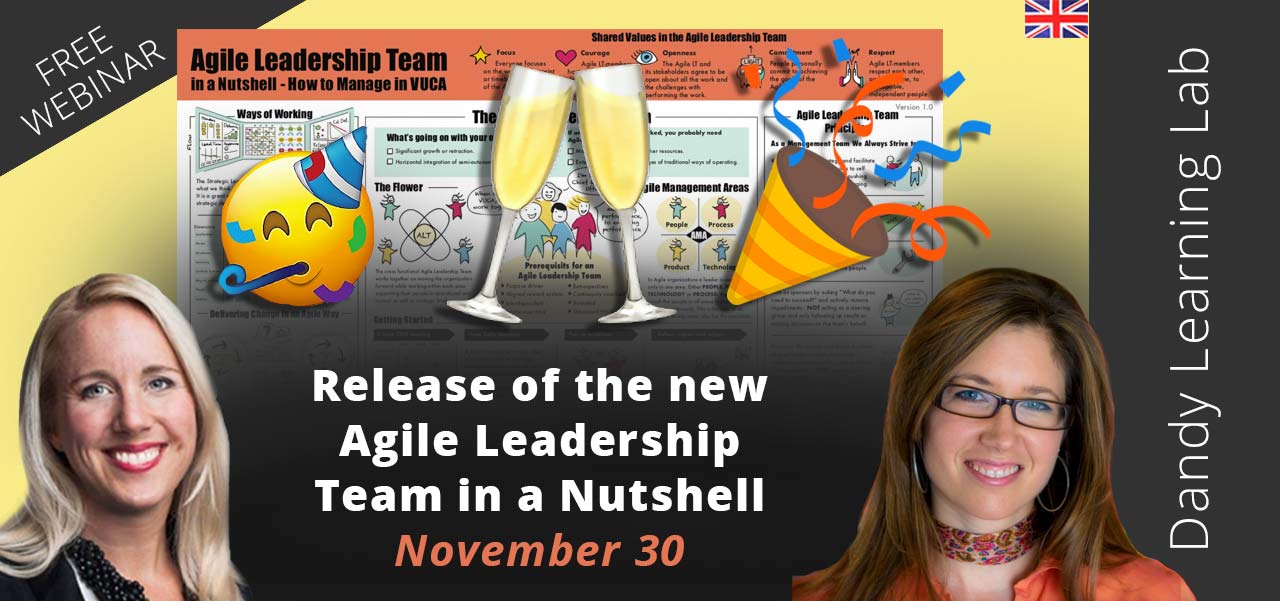 Topic: Free Webinar – Release of the Agile Leadership Team in a Nutshell Poster
When: Nov 30, 2020 06:00 PM Stockholm time
Register in advance for this webinar:
https://us02web.zoom.us/webinar/register/WN_8-st6zZGQA2M-xQLS12euQ
After registering, you will receive a confirmation email containing information about joining the webinar.