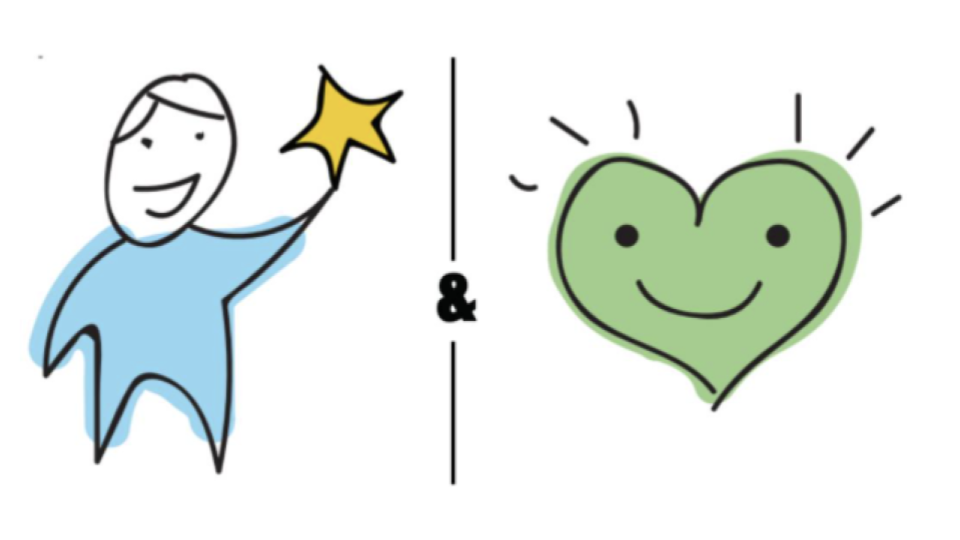 We've all heard of Agile Leadership. But what about Agile Management? It turns out that they're both distinct yet intimately related. Let's explore this interesting and relevant topic!
Agile leadership is a transformative, development-oriented leadership style that creates the conditions required for unleashing knowledge, motivation, initiative, and collaboration across any organization.
Agile management is a natural part of Agile leadership that manages the system, not the people. "Manage the system, not the people" means creating an organizational context (structures and systems) that support both autonomy and alignment so teams can deliver value at a high pace and work together with other teams in order to optimize the business outcome of an entire organization.
Agile Leaders naturally manage the system by adjusting their style according to their context and choosing organizational structures that will support alignment and autonomy.
They recognized that teams operate in a larger context and that structures and systems within a given context (such as rewards and information flow and quality) can either promote great teamwork or create obstacles to excellent collaboration.
They align organizational structures with business strategies and goals in ways that support well-functioning and high performing teams that are able to innovate, solve complex problems, and deliver at a high pace.
They focus on empowering networks of teams and developing capabilities so the emphasis is no longer on the skills, characteristics, and traits of a single, all-powerful person with the designation of "leader" or "manager". Both leadership and management has evolved to be collective endeavors that leads to the betterment of all involved and looks different depending on the context.
When Agile leaders have strong management skills, they become known for influential attributes such as:
Initiative
Mindful forethought
Situational awareness
Willingness to grant autonomy
Willingness to grant responsibility
Ability to demonstrate flexibility
Ability to build trust
The Agile Management Flower
In Agile organizations, each leader is responsible for managing one domain, either people, product, technology, or process. This type of cross-functional Agile Leadership Team works together on moving the organization forward while working within each area supporting their people at operational and tactical as well as strategic level.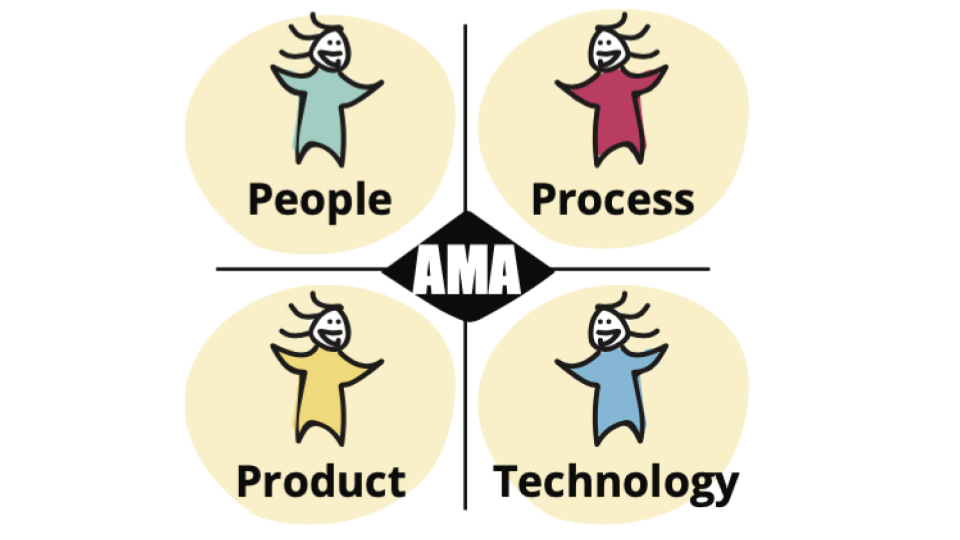 The interplay between the people, product, technology, and process domains is where the functions of Agile leadership and Agile management coexist. Therefore, to enable Agility within an organization, it's critical that management practices used within each domain support the Agile principles!
An Example of Agile Management
An example of an Agile management practice is creating a common view of intent and direction. Practically speaking, this means delegating and clarifying what to do and why, with sufficient feedback loops, together with those who are actually doing the job.
Establishing strong alignment around "what and why" has a two-fold benefit: it decreases the need for top-down command and control, while simultaneously creating conditions for faster decision-making and autonomy. The result is increased speed in the decision-making throughout the organization.
There are some additional patterns and practices that can be used to create an organizational context that helps to manage the system towards high performance in an Agile way:
Clear Purpose – Purpose leads to focus, which increases the speed and value delivered by the teams by 100%.
Mandate – A clear mandate minimizes bureaucracy, which increases the speed & possible innovation of the team by 100%.
Small and Stable Teams (Brooks Law) – Team size really matters. Teams of 5-7 people who are high performing are 100% faster.
T-Shaped – T-shape increases the speed of team deliveries by 100%
Employee Engagement – Being in a team gives a sense of belonging and context, which increases employee engagement by 100%.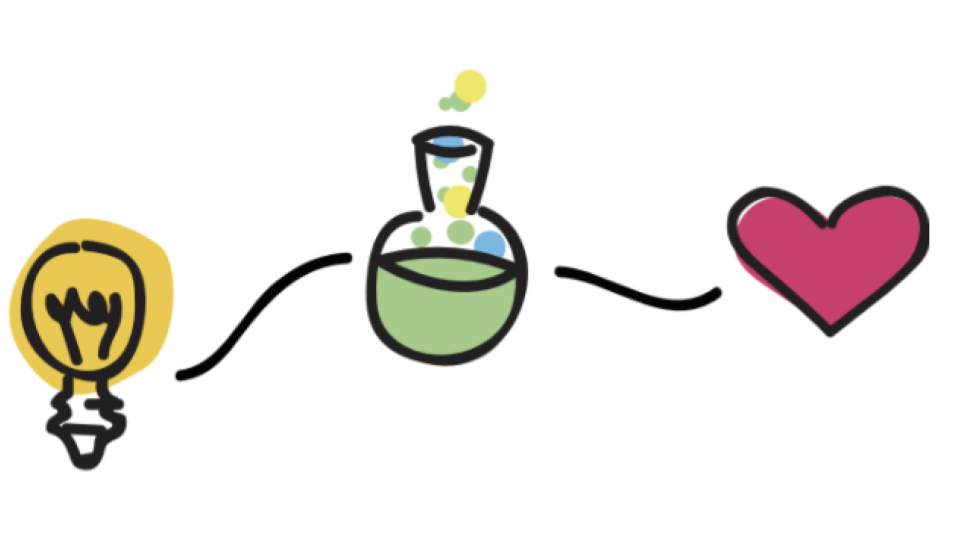 Learning to manage the system may take some time in the beginning, but it's worth it. In the end, speed and quality will increase since it allows for a higher level of autonomy, quicker learning, increased engagement, and a more rapid adjustment to reality.