In this poster, I have collected some organizational design patterns from Agile product organizations at scale. The highlighted questions might serve as an entry point to different topics, such as design principles for the organization, strategy for growing teams and individuals, how to enable autonomy and alignment and how to design the leadership teams to support and grow an awesome product organization that delivers products customers love.
Download the Product Organizational Design Patterns poster in high-resolution as PDF >
You can also download it in: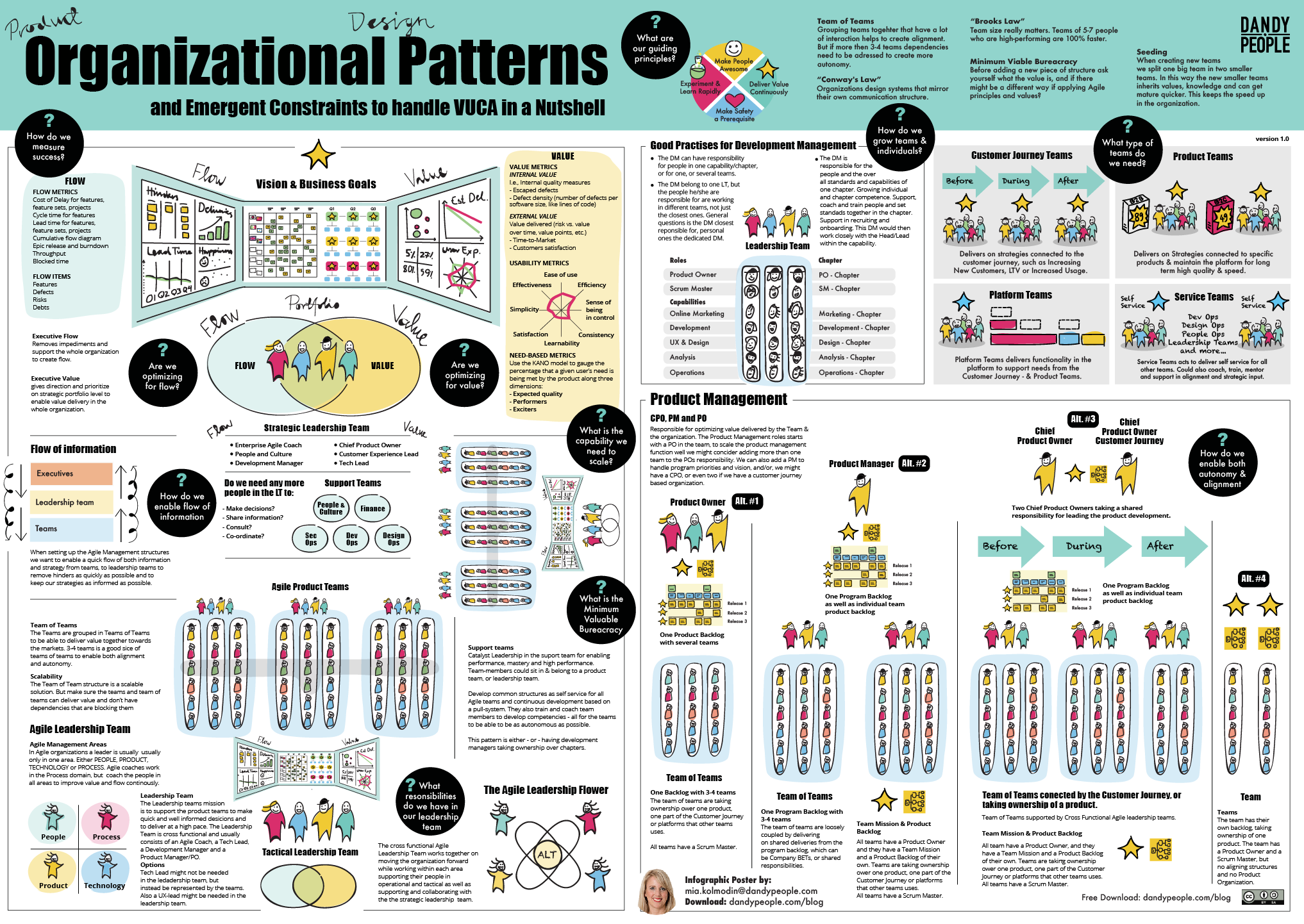 Highlighted questions to reflect over in this poster
How do we measure success?
What are our guiding principles?
Are we optimizing for flow?
Are we optimizing for value?
What is the capability we need to scale?
How do we enable flow of information?
What is the Minimum Valuable Bureaucracy
What roles do we need in our leadership team?
How do we grow teams & individuals?
What type of teams do we need?
How do we enable both autonomy & alignment?
(more…)