When you are working with such a heartwarming idea as electric cars, you almost don't need a pitch to be interested in joining it, that at least it goes for me. Deep inside of you, you feel like you are contributing to the greater global purpose. One that generations to come will simply enjoy like we do now with smartphones.
As you can read in the "Roadmap for a fossil fuel-free Stockholm 2050":
"The City of Stockholm has declared its ambition
to be fossil fuel-free by the year 2050."*
It feels both inspiring and exciting, knowing that you are seeing the history in the making, one that will inspire other cities worldwide and will make a global difference.
The Story
By sharing this story, story about a small scrum team, I'm aiming to inspire those who feel demotivated and lose hope and think their organisations will never join the agile revolution. This team who works in a large organisation, was put together in the same time as both department and the business were going through a reorganisation. The drive, commitment and trust that they put in each others skills helped them to reach their goals and shortly after that build up on their first success. Being cross-functional, with: UX, UI, testing, development, content management and marketing expertise, helped them to define clear path together.  The science behind this success is something I'm happy to share with you today.
Building the Right Thing
When you enter the little office room on the 11th floor of a huge office building in north of Stockholm in Sweden, at first you can't believe this is the group of people that builded a new website in just few months. They then released it frequently and expanded it in the following months to the new markets.
You can't believe it yet you feel like you want to know more, you want to question it all. You want to know why you can barely see the walls, even though you are in the room? Instead you see a picture of a person named Björn with description stating that he owns an electric car and doesn't really have a charging station at home, so he ends up leaving his car on a street far from where he lives. Next to that you see Emma and her struggles with helping customers in her business to charge their cars. What you see is Björn and Emma, two of the Personas and their Customer Journey Maps, that tell the team all about how Bjorn feels when he has to drive around Stockholm trying to find an empty car charging station. Or what pain points Emma has in her daily work while she has to send her customers miles away to the nearest charging point.
You look around and you spot SMART goals, impact map, user story map and many other printouts or sketches all hanging there, surrounding the team, as a result of some sort of aftermath to what once was an extensive user research and a product discovery based series of workshops. Massive effort and energy those individuals have put into it. Now all hanging on the walls, occasionally making space for new discoveries, all left on the walls, now to be an inspiration and reference points, making everyone know why are they here and who are they doing this for.
Making your way further between the desks as if their were floating space stations in a web development galaxy. Squeezing in behind one of the developers backs, you see something that is dragging your attention, a colourful board with tasks and stories some in the making some waiting patiently to be looked at, as if they were saying to you "pick me, pick me", eager to be developed and seen by the eyes of their users. That's the Scrum area, where the team prioritises their work and refines it with their Product Owner.
Suddenly you spot a balloon that looks like someone just forgot this is an office room not a party, this balloon is different than others its shaped like a car, leftover from one of the moments that team takes to celebrate their achievements.
As you make your way out, seeing the collaboration among team members, constant buzz and laughter, you see that even the doors are invisible, they are covered with product vision and plans that seem to have changed multiple times, judging by the tape left behind.
You leave the room surprised yet happy, wondering what will you see when you come back in few months.
Result
Here you can admire the result of this teams' commitment: goincharge.com (part of Vattenfall).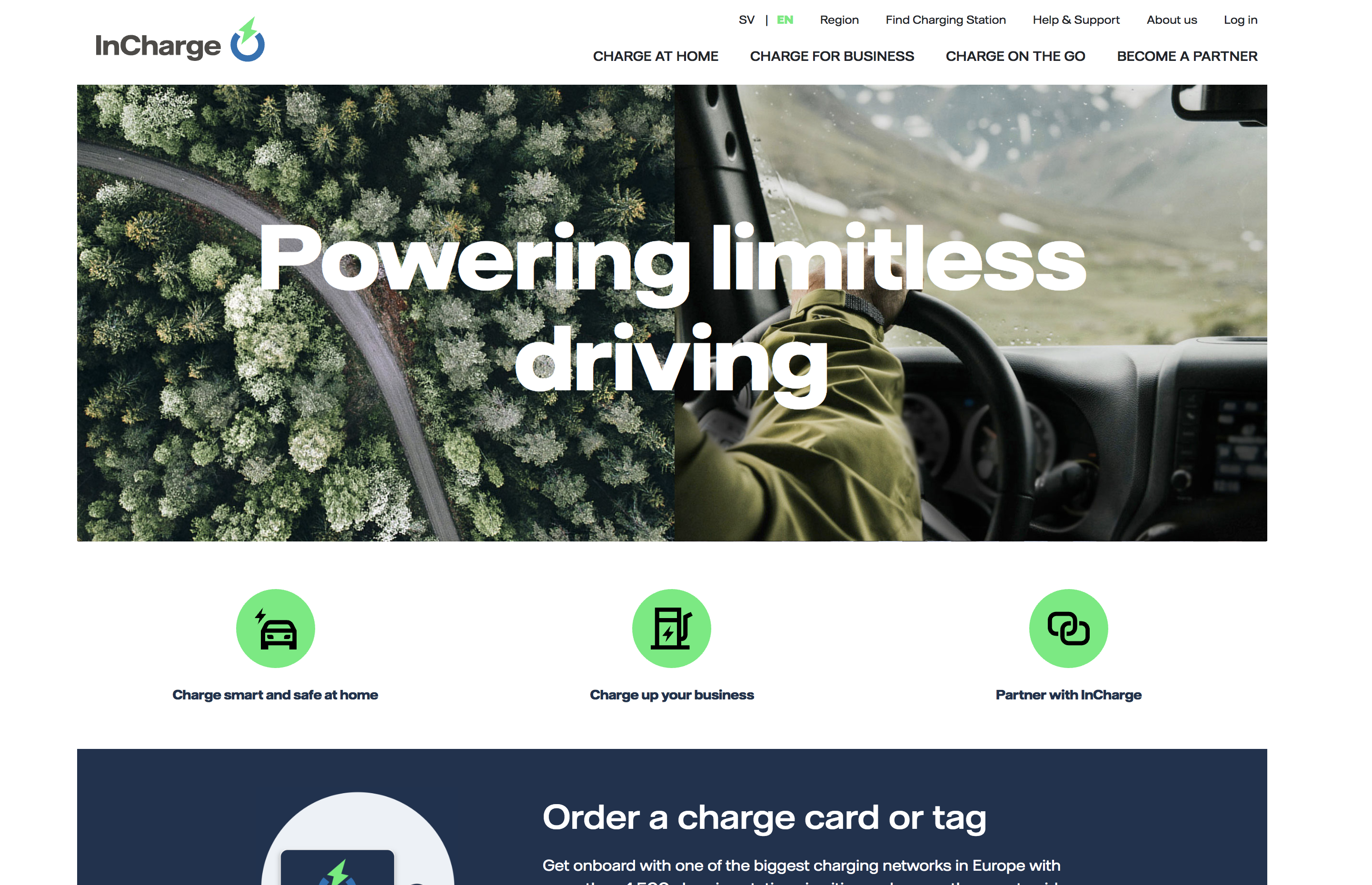 Further Reading
Some of the resources that highlight techniques I used to coach the Team, Product Owner and business for instance through various workshop facilitation. They might help you getting started your Product Discovery journey with an Agile team, wether you are in a small or big organisation.
I also recommend my old time favourite: The Five Dysfunctions of a Team by Patrick Lencioni.
https://www.amazon.co.uk/Five-Dysfunctions-Team-Leadership-Hardcover/dp/B00M0D61KI/ref=asap_bc?ie=UTF8
This is not a sponsored article nor the one representing thoughts of my employee or a client, it is simply a way of sharing my experience and being thankful for working together with the mentioned above group of talented individuals.