Many Agile teams are struggling to connect user experience and the design process with Agile ways of working and often Scrum. In this Poster (and post) I´m trying to describe the connection, and how you can collaborate in the team to learn more about user needs and solutions to solve real user problems together. I´ve been using this poster for over a year in my combined PO and UX training (Build the Right Product – Innovation through Collaboration & Design Thinking) and in my Agile coaching.
Download the Agile User Experience in a Nutshell in high resolution (PDF) >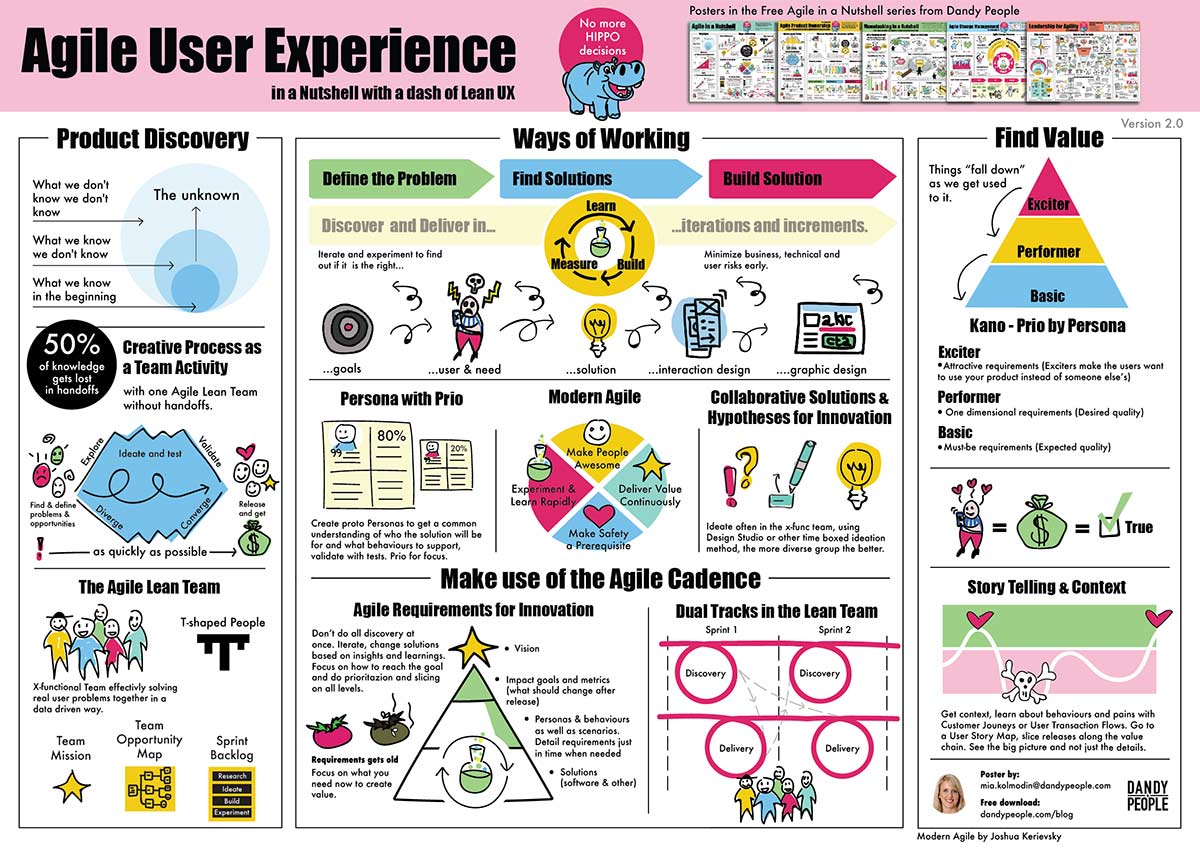 My hope is that this poster might give some guidance in how User Experience can work in an Agile setup in combination with the posters; Agile Product Ownership in a Nutshell and Agile in a Nutshell (with a spice of Lean UX).
What does UX mean?
UX stands for User Experience. Basically, the expected and needed user experience of the service or digital product to meet user and business goals. To connect user needs and business goals is basic when working with user experience, it is basic to meet users and understand who they are – and involve and understand stakeholders. Any team can work with UX as long as they get to do this, and have the methods and processes to do it in a structured and effective way. (more…)