The Cynefin Context Cards have helped many teams get started to work cross-functional doing both discovery and delivery in the teams. This is a version of the deck of cards with fewer cards, still keeping the same functionality to make it easy to print and use them. If you prefer to have the regular decks you can still buy them in our online store >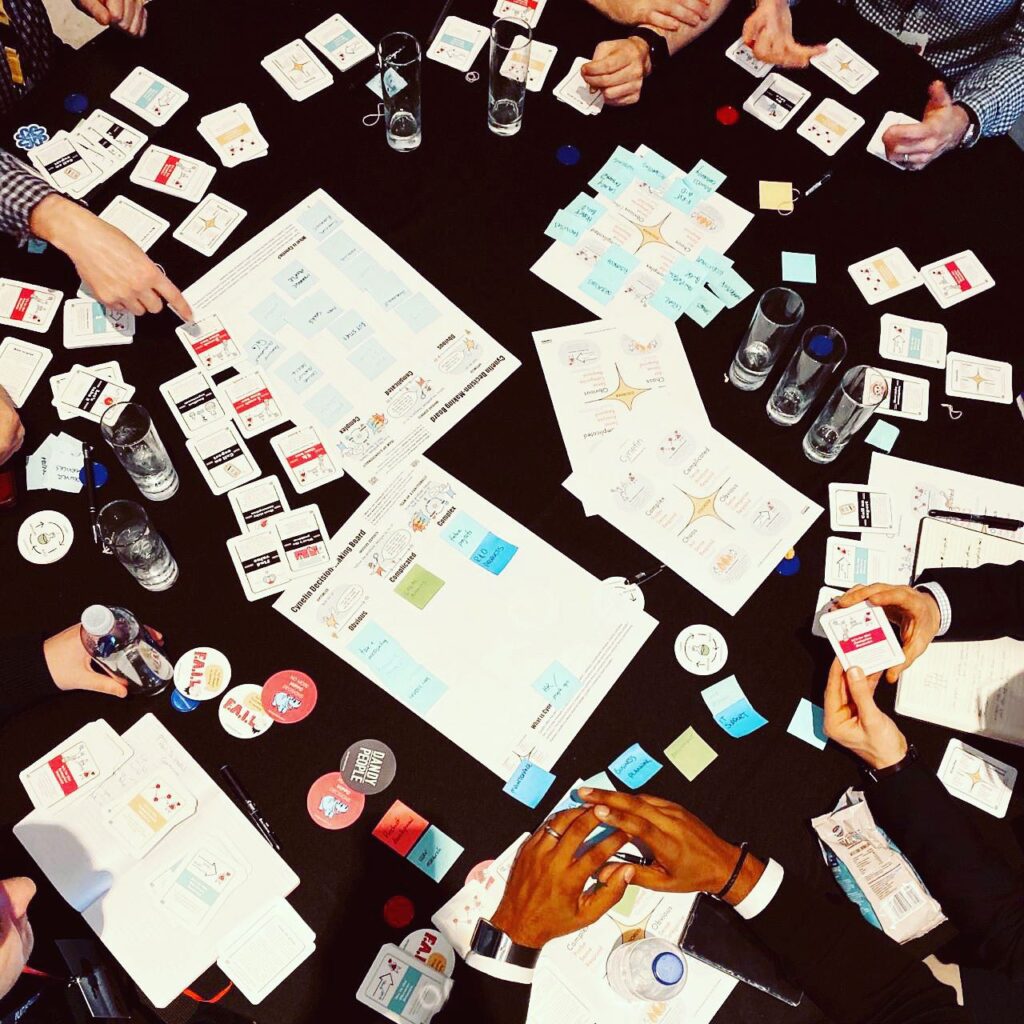 Free download of the Cynefin Context Card Mini Printout (PDF) >
All the needed information on how to use the cards is included in the printout file.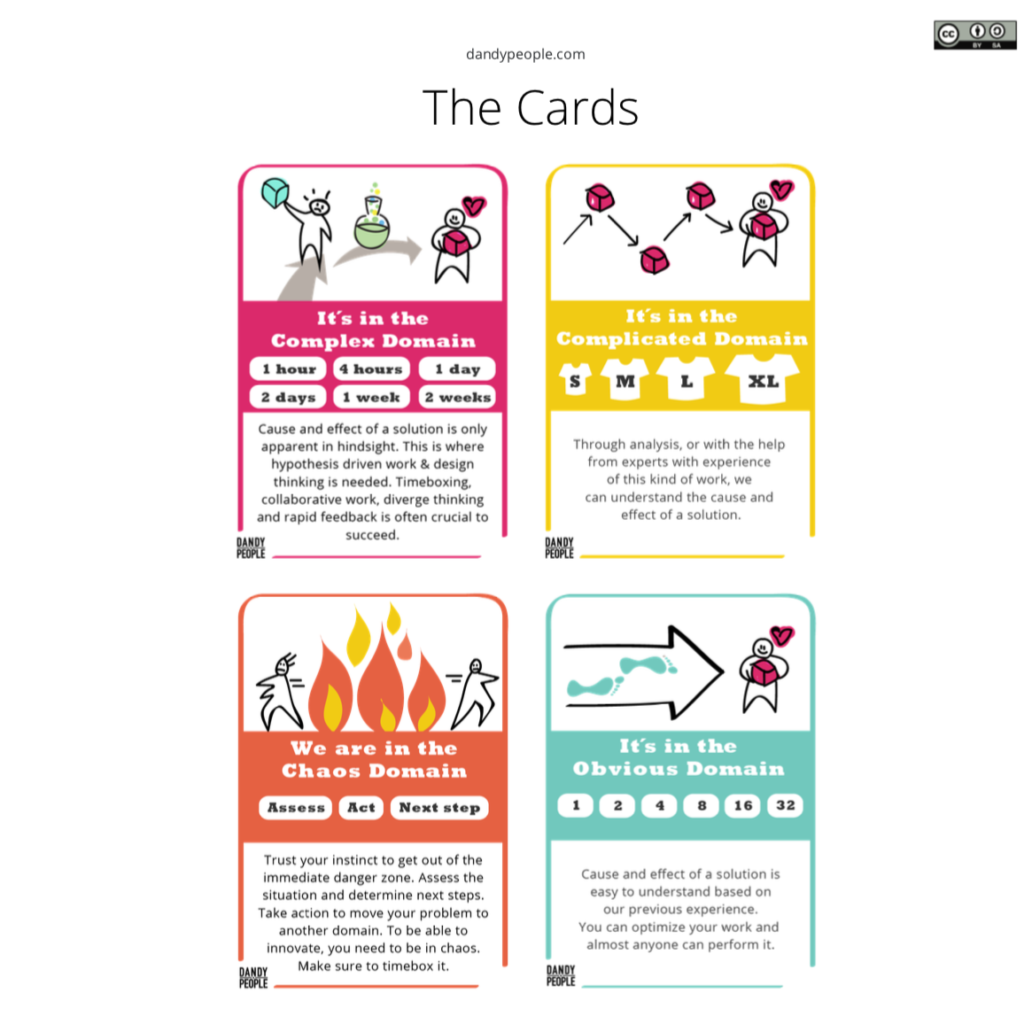 Why using Cynefin Context Cards
Asking teams to estimate solutions creates a fixed mindset, the opposite of a growth mindset. Using these cards is a way to foster a growth mindset in the teams, to enable innovation & a learning culture.
The Cynefin Context Cards are designed to be used by teams who want to go beyond regular estimations. Perhaps to deliver in different domains continuously, which is especially common when the team is truly cross-functional, doing both discovery and delivery continuously. When you are in the complex domain you cannot anticipate the cause and effect of a solution and the team needs to experiment and learn as fast as possible to deliver business value.
Free download of the Cynefin Context Card Mini (PDF) >
Many teams struggle when it comes to how to do this in sprints, and using these context cards could be one way to get started with that. These cards can be used by the team to have structured and valuable discussions on the tactics for both discovery and delivery.
Agile teams use the Cynefin Context Cards either continuously whenever the team has time to start with something new (Kanban), or in the beginning of a sprint, at sprint planning or during refinement (Scrum).
Cynefin Sense-Making Framework