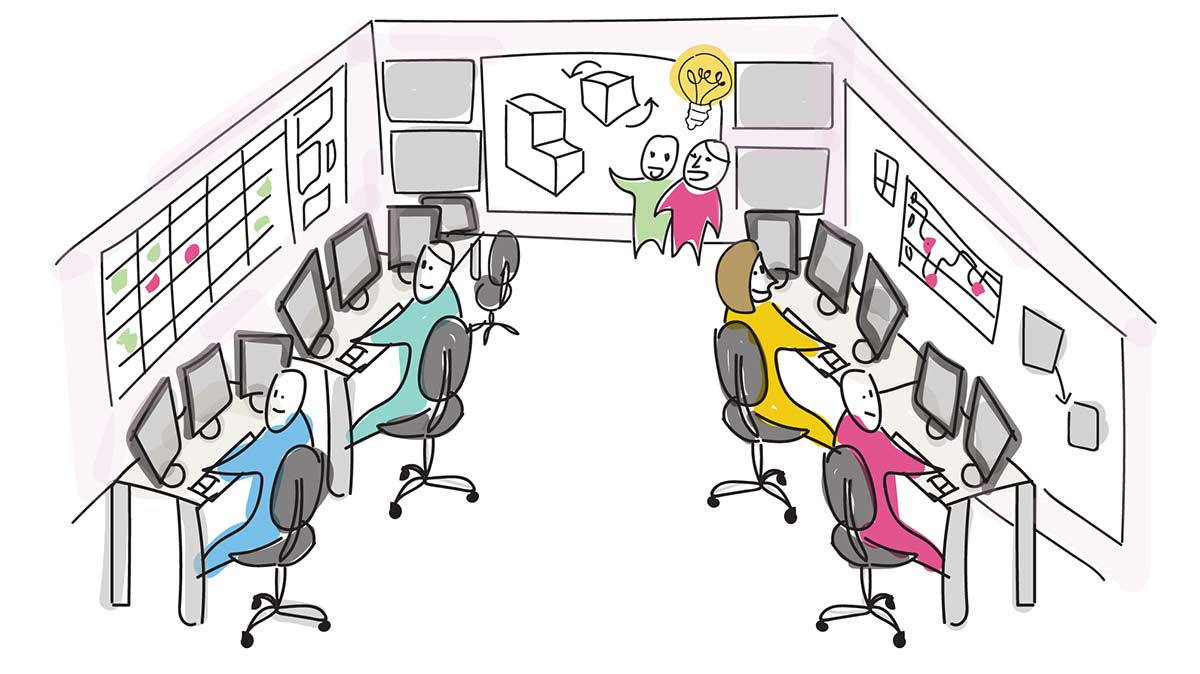 There is a an increasing trend in big companies and organizations to go Agile, and of course that is awesome in my opinion. What is really confusing though, is that many of the same companies and organizations also decide to change to activity based seating. This is really confusing in many ways, since it will bring contradictory behaviors than what you are looking for when working Agile, and in the short – and long run, make the company fail to go agile.
Recent posts in this series:
– Free Infographic  "Get seated for Agile"
– The Free Report "The Agile Activity Based Seating Report 2018"
– Free PP slides of the report
– Video of me presenting the report (Swedish)
The only conclusion I can do, is that there is not enough knowledge around how Agile seatings need to be – nor what the consequences of not being Agile when trying will be (costly and frustrating). Or perhaps it's that the people that do the work (and know about this) and the people making these decisions are too far away from each other and don't communicate in a good way. Either way, it's a huge waste – and so unnecessary.
I have several times been contacted by people working in organizations where they have had Agile teams sitting and working together with good results – and out of the blue, usually over a weekend or over a holiday, their office space was changed in to activity based seating with clean desk – and clean wall policy. The team shows up on a Monday finding all their stuff that was put up on the walls in a cardboard box and their 2-3 computer screens gone… These people tell tales about how their colleagues went home after that day, refused to come back in weeks. Their delivery pace went down with below 50% of normal and quality of work and innovation went down the drain totally. Everything the team had fought for to build up was erased over night.
Flexibility in Agile and Activity based offices must be a perfect fit – or does it?
Organizations that decide to go with activity based offices probably have the best of intentions. I'm sure of that, people usually do. But I'm also sure they need better advisory. It might look as if the flexibility in both agile and activity based office works really well together (and this is an argument I've heard sales people for these solution use). And it might look like you will save a lot of money, not having as many seatings as before, and it might look like people will get to know each other a lot better when they move around every day, and you might think they will love their new updated beautiful workplace with special designed chairs for people who like to sit alone not seeing or being seen by any one else. But it´s all wrong – so wrong – at least if you want collaboration, innovation and high speed in your organization and culture. Flexibility is not always what you need after all. (more…)