The need for adaptability and innovation have probably never been bigger, and we need to use the force from our employees. We need to connect the people in our organization using new formats, perhaps being forced into some of them. Also, the distancing has affected all of us, some are suffering more than others. The need for us as human beings to maintain and build trustworthy relationships is being put to test now that we have replaced the small talk by the coffee machine with Zoom meetings.
We are perhaps seeing the world through new eyes, and maybe even reevaluate our business as well? Can we continue as we did before and still survive? Or, are there ways to move us forward and actually help us be better? And, can the use of a Buddy System be the help we need to help us do this?
Adapt and Excel – it´s All About the People
To be able to survive in today's business climate our focus needs to be on our ability to adapt – and to act fast. But that is not enough. Our organizations have to continue to grow and excel to stay alive, and not standstill.
A prerequisite for us to adapt and move fast is to secure that people are responsible for workflows, decisions, actions, and have the authority to make the rapid changes needed. The type of organization that meets these demands best is a learning organization where it is possible to create endurance and the speed needed in a complex (VUCA) world.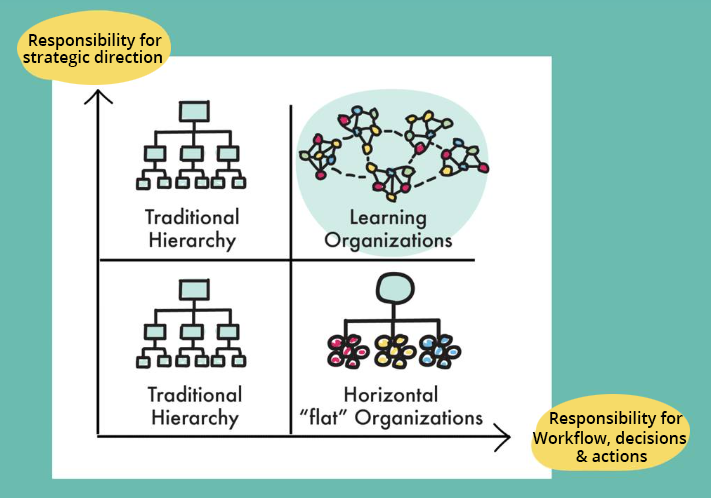 A Buddy System – The Missing Link towards a Learning organization
Most organizations today are set up in traditional hierarchies and are struggling to combine those with the informal networks between people that exist inside the organization. In many cases, those networks are actually what make the organization function at all.
So, what would happen if we combine the formal structure and the informal? In other words create a hybrid structure, that has sufficient stability and at the same time the flexibility of the informal network?
This can be done by creating a Buddy System which is a cross-organizational network designed to increase the quality of communication, learning, and innovation. It's a structured way to connect the formal organization and the informal pathways of communication into a network of networks, with the sole purpose to build a learning organization.

In the long run, it will increase and speed up conscious communication, learning, and innovation. And by doing so, you create a durable and flexible structure that can be used in many ways. For instance; cross-organizational learning, innovation, problem-solving, business intelligence, and individual development, to name a few.
How to use the Buddy System
The system is a durable flexible structure that can be used in many ways, from working as a change engine in a transformation, to cross-organizational learning, innovation, problem-solving, business intelligence, individual and team development. The sky's the limit here!
A Buddy system is also very useful in traditional organizations to "soften" hard structures and can work as a foundation for development and learning. And, if it is fully cross-organizational and you have the majority of your company functions represented in the Buddy Team, it can also work as a mini-enterprise. This can be used for many purposes, like when you want to experiment with business opportunities or perhaps dig deeper into your business strategy for example.
Design principles
The Buddy System is designed on the basis of seven principles of a learning organization (Marsick & Watkins, 2003) and complements the usual way of working in, for example, teams and individually. Ideally, the Buddy System is made up of individuals from different parts of the organization – cross-organizationally. In this way, the system is set up with teams who all represent the different parts of your organization.
How to get started?
Start small with one or a small number of buddy teams with individuals from different parts of the organization. This is to test the concept and learn together with people who at a later stage can help create new teams of peoples and all those teams lay the foundation for the buddy system.
Each Buddy Team is joined together by a mentor who holds three buddy pairs together who support and help each other. The mentor mainly supports with knowledge of learning organizations, maintains the structure for buddy theme meetings, and coaches the teams and individuals if needed.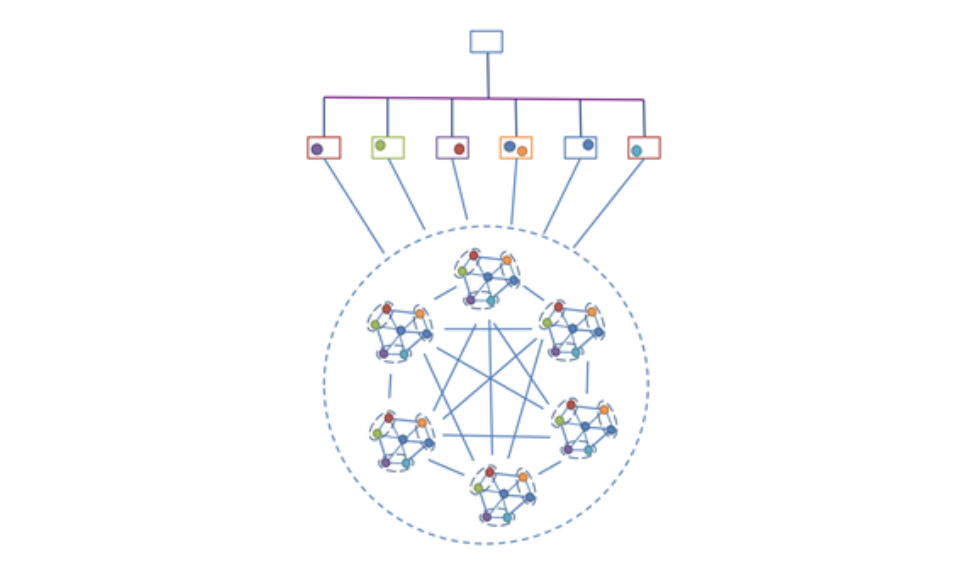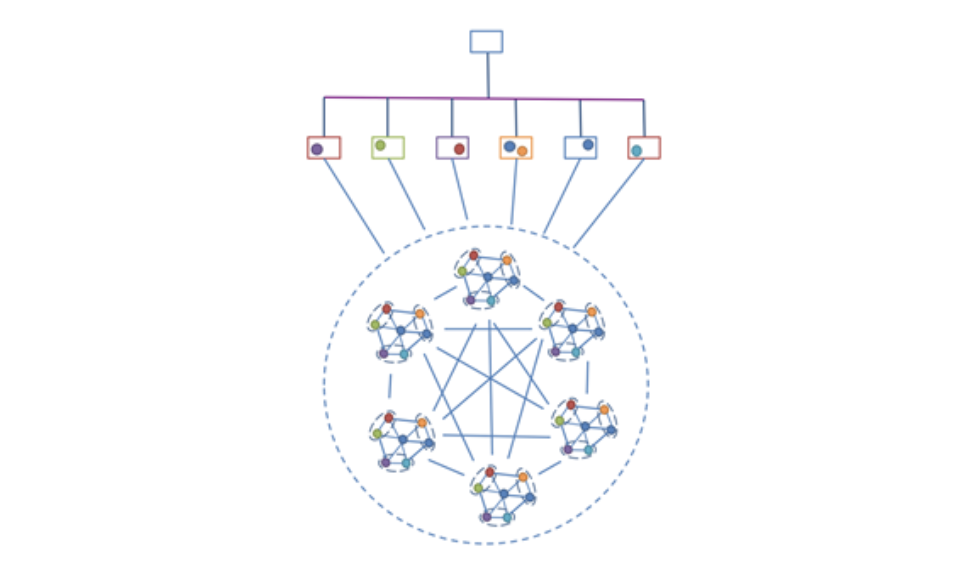 The mentors form a Community of practice to support each other and develop both the learning organization as such and the learning that takes place in everyday life. They also connect the different Buddy Teams with each other.
Summary
A Buddy System is a way to use the strength from the formal and informal structures that already exist, and link them together. This helps us to increase the resilience, learning, and capability to handle unforeseen events and act fast. Because what is waiting around the corner isn't' waiting for us!