This is the fourteenth episode of our Agile Leadership & Management Series.
During my years working mainly with team, leadership and organizational development, I have experienced so many organizations lacking skills to both find and use the power that comes out of learning. We just tend to study what we already know, where we already are. But that does not lead us anywhere new. We need to learn from other people and in other areas to move forward.
Continuous learning is one of the keystones to be thriving in whatever environment and/or task you set out for. Learning is at its best when it flows through all levels of the organization, from the individual, to the teams/groups and, all the way out through the different parts of the organization. And many organizations struggle to find ways to set this up to work in a successful way and make it fluent in everyday work. So here are some really great tips and tools to get your learning organization up and running.
Becoming a Learning Organization starts with empowerment, e.g., alignment and autonomy, which creates an environment where game-changing strategies can emerge from people at the operational levels.
So, what are the prerequisites for this to happen?
Check out the graphic below to find the prerequisites to uncover 7 proven strategies for embedding learning into your organization.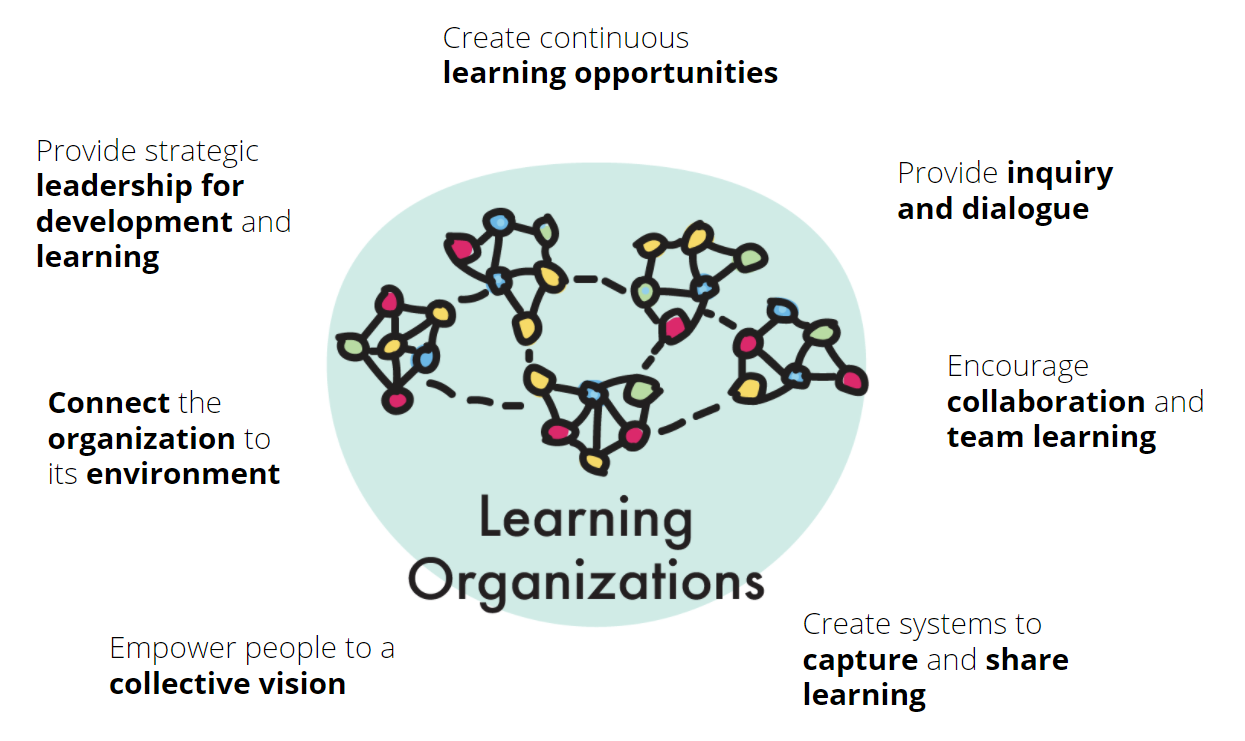 (more…)